Cameroon-Nigeria: Stolen Nigerian Vessel Handed Back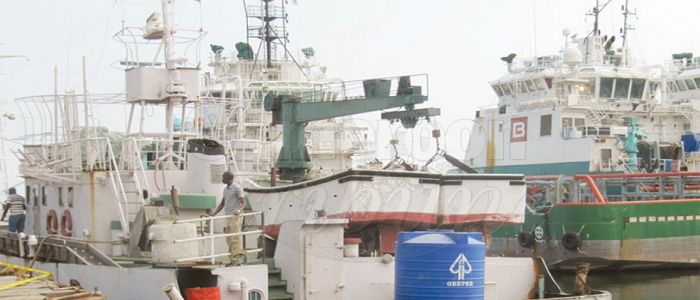 The Cameroon Navy arrested the vessel in their waters last November 2016
ANigerian vessel, "Sarkim Baka" that disappeared from Lagos on June 30, 2016 and was arrested in the Cameroonian waters on November 26, 2016 was on June 14, 2017 handed over to Nigerian authorities. The Nigerian nationals who stole the ship are under security custody in Cameroon given that they are said to have gotten involved with some Cameroonians in mischievous acts.
The Governor of the South West Region, Bernard Okalia Bilai who represented the Cameroonian government at a ceremony in the Limbe Council hall exchanged handing over documents with Nigeria's Okeke Christian, head of the Political and Economic Department at the Nigerian Consulate General in Buea. Okeke sat in for the Nigerian Consul General and officially received the vessel. "The matter is in court and definitely we cannot speak much as it is the court to decide what happened to them. We are grateful that the vessel is going to return to Nigeria for the rightful owner," Mr Okeke said.
Governor Bernard Okalia Bilai praised the Cameroon-Nigeria relations and explained that cooperation was the key way to stop sea piracy in the Gulf of Guinea. "We praise the good cooperation of the both forces that have permitted us today to live this ceremony. The vessel was fraudulently carried out from Nigerian waters into the Cameroon waters. It came here and they changed papers to mislead some Cameroonians who thought they could go into business with the so called commander," the Governor said. He further said, "We want to present it as a model of the good relationship of both countries. We want this cooperation to continue so that not only the vessel but also all those involved in traffic should be captured."
The Nigerian party was accompanied by Amy Abba, Defense attaché at the Nigerian High Commission in Yaounde, while Cameroon's Governor Okalia was accompanied amid other personalities by Contre Amiral Jean Mendoua who is Cameroon's Navy Chief of staff.

Same category