AFCON 2021 : Spectacle Keeps Mounting!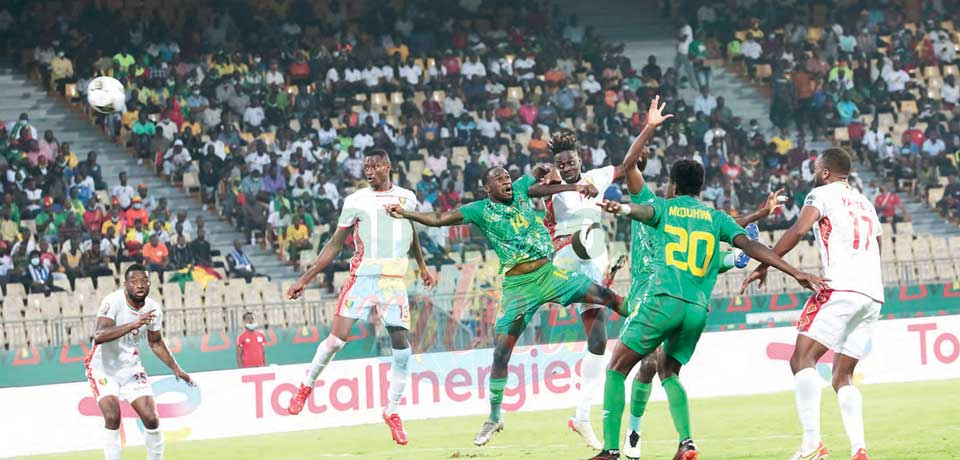 Last group games played thus far have shown another face of the tournament and the remaining ones this Thursday likewise the rest of the competition promise lots of electricity.
The 33rd edition of the Africa Cup of Nations christened; AFCON TotalEnergies Cameroon 2021, ongoing in six sites of the country's five regions is gaining in intensity as the competition evolves. After the first and second group games which directly qualified some teams notably Cameroon, Nigeria and Morocco and placed others in pole as well as dangerous positions, last group games are bringing out desperate fights in the competing teams.
The level of commitment of players on the pitch is illustrative of the teams' determination to either stay afloat or at least not exit the tournament disgracefully. On paper, the notion of strong and weak teams may hold; looking at their past records, but on the field of play no one wants to don the underdog jersey. There is no complex whatsoever and any team that attempts showing superiority complex by virtue of what it has either won or the calibre of players it parades risks becoming a victim. Results obtained thus far lend credence to this.
The dust raised by an underrated Comoros Island's ousting of four-times African champions, Ghana with a 3-2 bashing in their last group game Tuesday night in Garoua is yet to die down. The physiognomy of the match had nothing to do with the past histories of the two teams as the Comoros decided not to accept the small fry consideration. In fact, the team proved to the world that what matters most is not the size of the dog in a fight, but the size of the fight in the dog. For a team that before the Tuesday's game was seen as point distributor; conceding three goals in two outings and scoring none, to suddenly produce such an energetic 3-2 win over a giant like the Black Stars is telling of a competitive tournament. Zimbabwe coming from two defeats to beat Guinea 2-1 is also enough reason to think that no team, irrespective of previous results, wants to take chances. The fact that none of the eliminated teams has left the competition without a point is as well illustrative of the growth of football in the continent.
In the yesteryears, results of certain pairings could be deciphered even before the blast of the first whistle, but in AFCON TotalEnergies Cameroon 2021, all must wait for the last signal. No team seems to scare the other. Even the presence of star players appears to be galvanising the opposing t...
Same category