SDF : Thirty-two Years Of Existence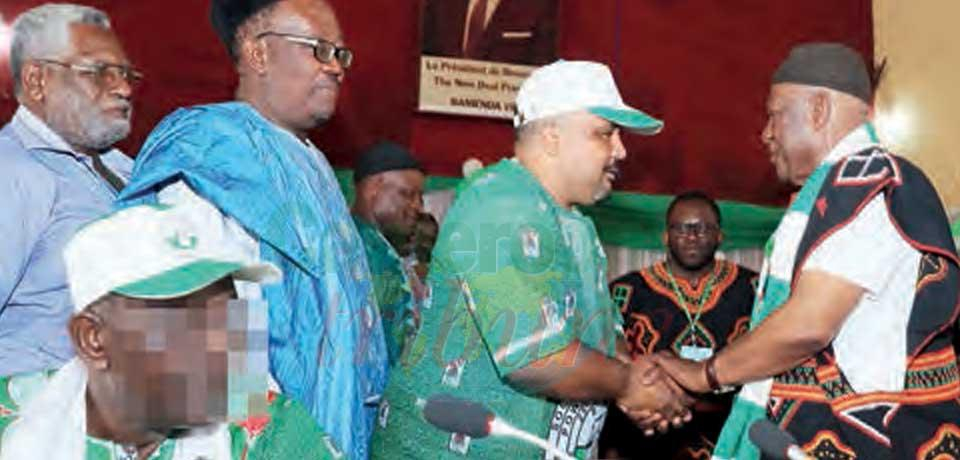 Each basic organ of the party across the national territory articulated their own activities to commemorate its 32rd anniversary.
The Social Democratic Front (SDF) party on May 26, 2022 commemorated its 32 years of existence. Launched in Bamenda, North West Region on May 26, 1990, the party contributes in advancing the democratic process of Cameroon and is popularly referred to as the main opposition political party in the country. Supporters held its Constitutive Assembly on February 3, 1991 and elected its National Executive Committee (NEC). Since its creation, the party which has as National Chairman, Ni John Fru Ndi, has participated in four presidential elections (1992, 2004, 2011 and 2018), five legislative elections, two senatorial elections and several municipal elections. The party boycotted the maiden regional elections of December 2020, adding to its boycott history of the 1992 legislative elections and the 1997 presidential election.
A message from the National Chairman, Ni John Fru Ndi to members and sympathisers of the party states that the party is celebrating a milestone in the struggle for a better, fairer and just society. "We celebrate our collective decision to make our government and institutions more responsive to the needs of the people, our earnest drive to truly preserve our national unity and cohesion, not by chanting empty rhetoric, but by making sound suggestions and proposing policies for a system of governance that best ensures this noble pursuit," partly reads the speech. The National Chairman adds that the SDF on May 26, some 32 years ago, took the brave decision to bare the responsibilities of contributing to building a nation of prosperity and solidarity that puts the Cameroonian people at the centre of decision making, dignifies identities, preserves cultures, enhances mutual respect and the rule of...
Same category