Burkina Faso : Ibrahim Traore Takes Command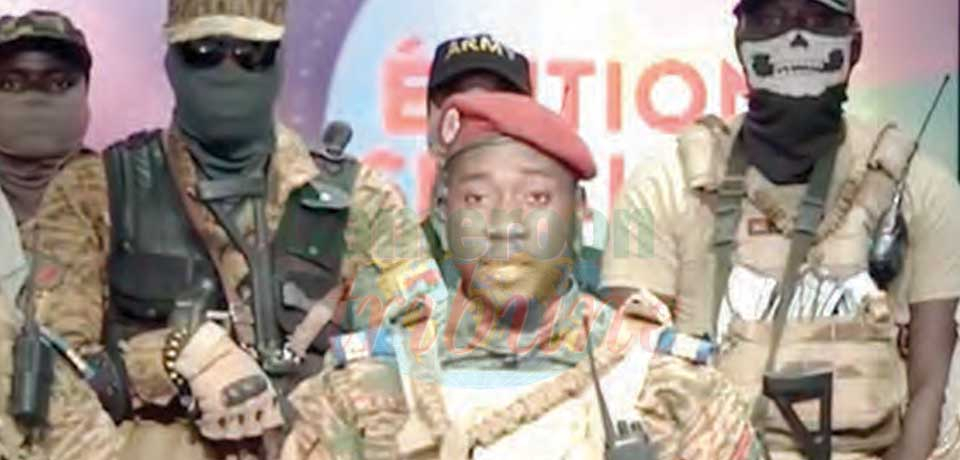 This follows last Friday's coup d'état by a group of soldiers accusing the former leader of failing to unite the country.
Captain Ibrahim Traore is Burkina Faso's new military leader following the overthrow of Lt. Colonel Paul-Henri Damiba on Friday, 30, 2022, accusing him of failing to unite the country and stem jihadists' insurgency. Addressing the nation after the takeover, Captain Ibrahim Traore flanked by several military officers announced the dissolution of the government, transitional legislative assembly and suspension of all political activities in the country. The military leader also announced the closure till further notice of all air and land borders from midnight.
Captain Ibrahim Traore, who has taken over the Patriotic Movement for the Restoration is not a novice in coup d'états, having actively participated in last January 24 coup that saw the overthrow of Roch Marc Kabore from power. Before Friday's take over, the 34-year-old studied at the University of Ouagadougou in 2006 and graduated top of his batch with a degree in fundamental and applied geology. Joined the Burkinabe armed forces three years later. In 2010, he was admitted to the 12th batch of the Georges Namoano Military Academy in Pô, the commando training center. After two years of training, the young sub-Lieutenant was assigned to the artillery regiment, based in Kaya in the Center-North region. In 2014, he became a full Lieutenant and in 2020, a Captain. Last March, Captain Ibrahim Traore was appointed chief of artillery of the 10th Command Support and Support Regiment in Kaya by the former leader Lieutenant-Colonel Paul-Henri Damiba.
...
Same category