North West : Gendarmerie Rescues Kidnapped Patients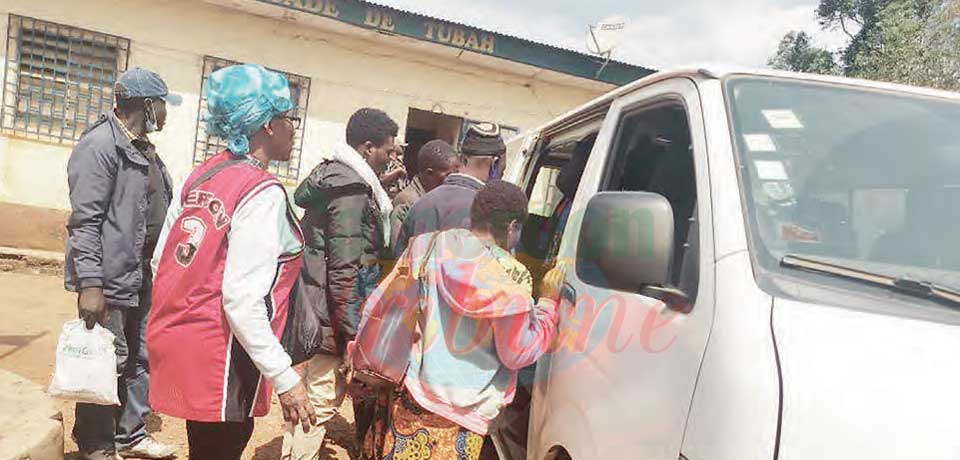 They were on board an ambulance from Mbingo Baptist Hospital in Boyo division heading to Bamenda on November 18, 2022.
A nineteen-seater ambulance of the Cameroon Baptist Convention health services was intercepted and ceased by suspected separatists fighters around Mile 10 Bambui, Tubah Subdivision, Mezam Division of the North West Region. The bus made up of patients and their caretakers was on its way to a hospital (Mbingo Annex Nkwen) in Bamenda from Mbingo Baptist Hospital in Boyo Division when it was captured. This ugly incident took place in the early hours of November 18, 2022. It was due to the timely intervention of the defence forces led by the Tubah Brigade Commander, Alain Oscar Yiala that the ambulance was recovered in the interior bushes heading towards Bafut.
The Brigade Commander revealed that it was thanks to a timely hint from the population that enabled him take appropriate measures to rescue the patients and the ambulance. The ambulance, he said, was recovered 3km into the bush on the road to Bafut. One of the carers, Ngumete Djusing narrated the ordeal saying while on their way, they came across boys with guns around mile 10 who ordered all of them to alight from the medical vehicle. They respected and unfortunately for them, the driver was taken along in the ambulance into the bush. She said one of the guys said they needed the vehicle for a mission they wanted to carry out. The armed guys joined the driver in the car and drove into the bush while the other guy followed on a bike. She added that it was thanks to the timely intervention of the defence forces that the ambulance and driver were recovered. It was then that the Gendarmerie Commander and his collabora...
Same category