2023 AFCON Qualifiers : Pivotal Rendez-vous For Lions Today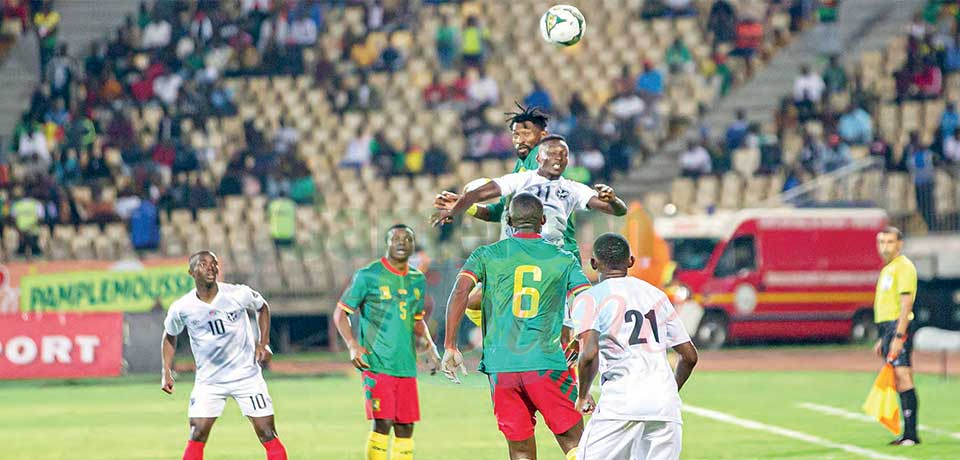 After the 1-1 draw in Yaounde, winning the return leg game against Namibia this March 28, 2023 in South Africa will mean direct qualification for the continental showpiece.
The qualification journey of the Lions to the 2023 Africa Cup of Nations in Côte d'Ivoire experienced a minor setback when the Brave Warriors of Namibia held them to 1-1 draw in Yaounde on match day 3 of the ongoing qualifiers. But the hopes of picking an early qualification has not been dashed as victory against Namibia today March 28, 2023 on the fourth playing day will imply that the Lions will be part of the Ivorian expedition. Cameroon currently sits first in Group C with four points and they are followed by Namibia (two points) and Burundi (one point). Mathematically, winning today's game scheduled for Dobsonville Stadium in Soweto, South Africa, 2 p.m. will mean the Lions have moved up to seven points. Even if second-placed Namibia win their following outing against Burundi, they will climb to five points and will not bother Cameroon. Even if Burundi (one point) win their next two matches against Namibia and Cameroon, they will move up to seven points but Cameroon will remain qualified.
Having arrived South Africa on Sunday March 26, 2023, the Lions seemingly harbour better chances of emerging victorious. The return of the Indomitable Lions' captain and talisman, Vincent Aboubakar will do much good to the team. With the decisive striker back, the line- up upfront will definitely have a different face as compared to what was seen in the first leg game. Central forward Aboubakar has the technical capacity of eliminating players one-on-one and he equally has the ability to create chances and get the goals by himself.
Again, in the first leg, the Namibians played extremely defensive football and proceeded by counter offensive play which led to the goal. Now on two points, they might be tempted to change this style aiming for a victory. This will mean opening up their game and trying to move forward. The Cameroonians m...
Same category