Ciné-club Nkah : deux invités de marque à Yaoundé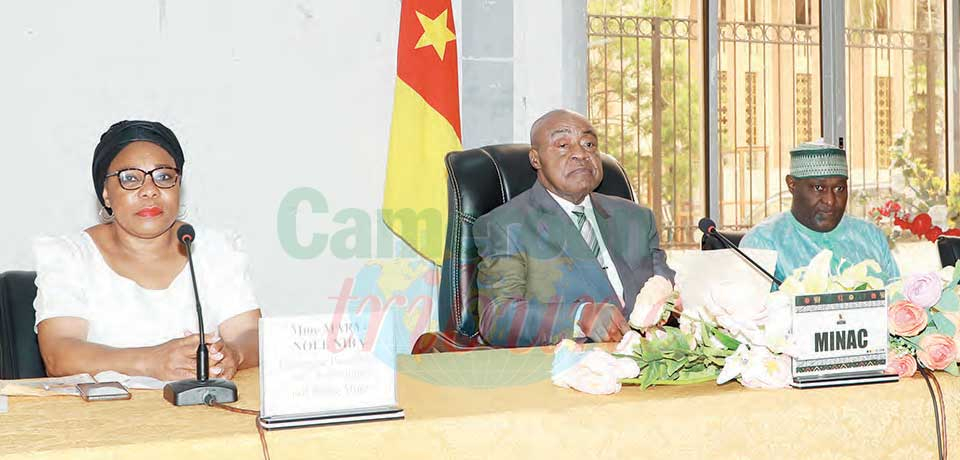 Le Guinéen Cheik Doukoure et le Canadien Maka Kotto annoncées à Yaoundé pour la 14e session, au cours de l'audience accordée hier à la promotrice Mary-Noël Niba par le ministre Bidoung Mkpatt.

Une fois n'est pas coutume au Ciné-club Nkah : il y aura non pas un, mais deux invités spéciaux à la 14e session qui s'ouvre ce vendredi. Le rendez-vous cinématographique accueille deux grands noms du cinéma africain et francophone. Il s'agit de Maka Kotto, artiste-comédien canadien (d'origine camerounaise), ancien ministre de la culture au Québec et de Cheik Doukoure, célèbre cinéaste guinéen qui a notamment réalisé en 1994 le film « Le ballon d'or ». Les deux guest stars sont dans la capitale camerounaise depuis hier soir. L'annonce de leur arrivée a été divulguée quelques heures auparavant par Mary-Noël Niba, cinéaste et présidente de l'association Tell And Be Africa, organisatrice du Ciné-club Nkah. C'était au cours de l'audience que lui a accordée le ministre des Arts et de la Culture (Minac), Bidoung Mkpatt.
Durant l'échange, la réalisatrice a principalement présenté les articulations et les défis de la 14e session du Ciné-club Nkah prévue du 22 au 25 septembre 2023. L'événement permet au public de revisiter les classiques du cinéma africain en présence de leurs acteurs ou auteurs pour des échanges instructifs et incitatifs. C'est à ce titre que trois films de Cheik Doukoure seront projetés : « Le ballon d'or », « Bako, l'autre rive » sorti en 1979 et « Blanc d'ébène » en salle en 1992 avec Maka Kotto dans les rôles principaux. Ce dernier donnera une master class lundi prochain sur l'attractivité et la compétitivité de l'offre cinématographique africaine. Le même exercice sera ensuite effectué par Cheik Doukoure sur le scénario dans le cinéma.&...
Same category