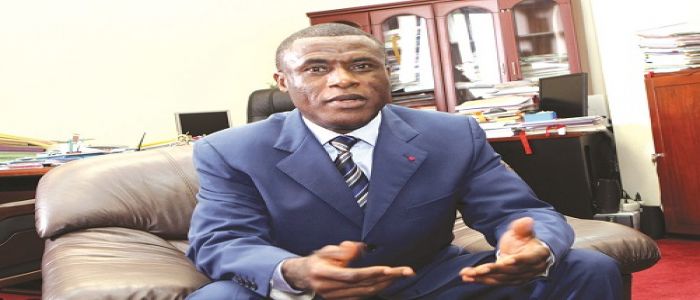 Philip Ngole Ngwesse, Minister of Forestry and Wildlife who accompanied the Head of State at the Paris summit.
What, in your view, has the One Planet Summit achieved?
I think two years after the Paris Agreement, the awareness and consequences of Climate Change have come to the limelight. This Summit has moved a step forward. Things are becoming more and more concrete in the sense that financial engagements by the main polluters are having greater perspectives. Expectations are that engagements will be met. We seem to have moved a step forward and all good promises are expected to materialise sooner than later. Given the mobilisation and determination which we saw in speeches, we have the hope that this time we will go beyond promises and speeches.
How far is Cameroon contributing to the reduction of green house emissions?
As you know, Cameroon is victim of Climate Change. We know the main polluters. The Head of State, took the engagement to reduce by thirty two percent the emissions in our country. Measures have been taken to that effect. Cameroon which harbours the eco-system in the Congo basin is doing everything to protect and manage it in a sustainable manner. We are aware that agriculture and forest exploitation are the pillar of our economy. Forest exploitation contributes nothing less than four percent of the GDP of our country. This sector employs many Cameroonians. In spite of these, government has opted for sustainable management of forestry resources. That is why Cameroon has gone beyond what the international convention of biodiversity requires of countries. Instead of the thirty percent required we are putting thirty two percent of our country under conservation. This effort is uncommon and I think praise worthy because very few countries have gone this far.
The Congo basin forest requires protection from ongoing effects of Climate Change. What measures are being taken?
Cameroon is doing all it takes. Forestry exploitation in Cameroon is done through concessions to exploiters with clear specifications as to how to go about it while ensuring not only protection of forest but guaranteeing regeneration naturally and artificially. Measures are also put in place to ensure that specifications are followed. Reason why the Ministry of Forestry never hesitates to sanction economic operators of that sector caught in violation of the law. Concretely, every year, allocations are made in our budget to give grants to various actors in that sector to encourage them to plant trees because the tendency today in the international market pushes consumers towards products coming from created forest. Since developing countries basically have natural forest, these actions of the international market puts enormous pressure on us. Everything put together, the resources we have every year to carry the agenda of created forest forward barely enables us to plant trees on surface of at most two thousand hectares. Meanwhile studies have shown that for us to be able to compensate the volume of wood harvested to fuel our economy, we have to plant twenty thousand hectares every year. This will require sixty billion frs CFA, more than three times the budget of the Ministry of Forestry. This money has to come from somewhere.
What is Cameroon expected to benefit from the engagements of the One Planet Summit ?
Since we are not polluting, we legitimately expect the green fund to finance the creation of new forest. Cameroon, through the Ministries of Forestry and Environment has ascribed to a giant project carried out by NEPAD to plant trees on more than twelve million hectares in our country. All these projects which are interesting need to be funded. Same applies to the project of rescuing Lake Chad. We are expecting the international community to provide finances and to ease access to these finances. Another expectation is for the carbon market to become a reality.
Same category