Technology: Tchak's TV Guard: Television's Guardian Angel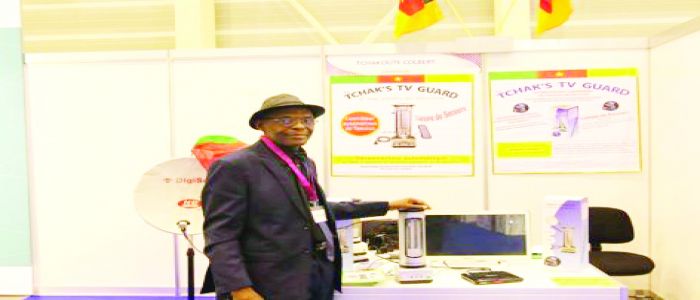 It is an electronic lamp which prevents damages on electrical appliances.
The constant power outages in Cameroon and the negative effects it has on electrical devices like televisions is the reason behind the creation of the Tchak's TV Guard. Colbert Tchakounte a TV technician saw the need to create a device to solve this problem.
The mistake most people make is to disconnect the cable during the storm which can also be sometimes boring and present a high risk to the life of the individual in question reason why the Tchak's TV Guard enables the automatic separation 20 cm from the cable of the TV or the decoder. "Each time the user puts off or hibernates the TV, each time that tensions are high or low, the lamp automatically turns off all devices in the house connected to the lamp.
Aside from the use stated above, the lamp could also be used to brighten the house for about six hours which protects the inhabitants from fire incident. Colbert Tchakounte has worked in partnership with Chinese engineers where he has produced several copies of his device.
On his return to Cameroon Tchak's TV Guard has been put to the public's disposal. His wish is for his invention to be appreciated and funds allocated for its development. In the future Colbert Tchakounte hopes to start a production industry. The invention won the prize at the Geneva Fair for Invention.
Same category