Digital Education: Learning With Fun Via Kebisu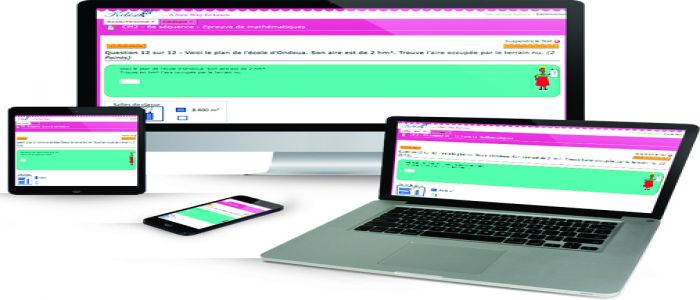 The software aims at facilitating studies for all children who can use electronic devices.
According to research carried out in most schools in Africa, it has been noticed that the reading capacity of most children is degrading by the day as books are gradually making way for electronic devices like smart phones and tablets.
This rather unpleasant situation and also the desire to improve the education system in Cameroon, is the drive behind the creation of the Kebisu software by Nathalie Tekam. The seasoned consulting engineer has had the opportunity to work in partnership with enterprises like Silicon Valley in the USA.
She was also recognised by the 'Women Enhancing Technology for the participation in the Google project 'GetReady'. Kebisu is one of her first inventions and it seeks to ameliorate and develop the spirit of innovation in children. It is an interactive web platform of apprenticeship which has about 10,000 didactic multimedia resources in conformity to the official school programmes in Cameroon.
The plan includes summarised lessons, interactive exercises corrected automatically, animations and pedagogic videos. According to the Director of the enterprise, it gives parents the possibility to monitor the progress of their children to ensure there is a balance between studies and entertainment as "too much work they say without play makes little Jack a dull boy".
Apart from the financial difficulties encountered, the low network connection in Cameroon is also a challenge as the offline version of the software destined for schools is not yet used due to internet difficulties. The enterprise, ITISS Edu which harbours the platform, was created in 2016.
Same category