Nalova Lyonga Pauline Egbe: A Household Name At MINESEC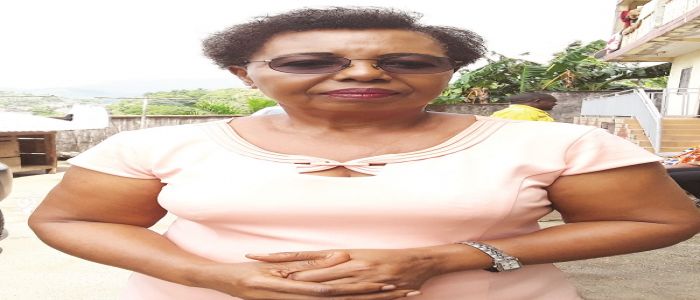 The seasoned educationist is hopeful that with collaboration, she can surmount the challenge.
Nalova Lyonga Pauline Egbe, PhD in English Literature, is the new Cameroon Minister of Secondary Education (French acronym, MINESEC). She is a sound academic having burnt her midnight candle both in Cameroon and abroad in the United Kingdom and in the United States of America.
She climbed her academic ladder earning her London General Certificate of Education (GCE O/L) in 1968 while in the famous Queen of the Rosary Secondary School Okoyong in Mamfe.
She moved to the Cameroon College of Arts Science and Technology (CCAST) Bambili where she obtained the London GCE A/L in 1970. She progressed to the University of Yaounde and made her Bachelor's Degree in English Literature in 1973. Nalova finished her Master's Degree in African Literature one year later in the Sheffield University in the United Kingdom.
In 1985, Nalova completed her PhD in English Literature at the University of Michigan (US). Nalova Lyonga, a Bakweri native of Fako Division in the South West Region, is the first ever from West of the Mungo to become MINESEC Boss since unification in 1961. She is a household name in the field of Education having taught in the Universities of Yaounde and Buea. From 2012 to 2017, Nalova was the Vice Chancellor of the University of Buea.
While in her retirement since 2017 she was appointed by Presidential Decree as Board of Directors' Chair of the General Hospital of Douala, a referral hospital. Before becoming Vice Chancellor, Nalova scaled her University teaching ladder from Assistant Lecturer to Lecturer and Senior Lecturer, Director of Academic Affairs and Deputy Vice Chancellor. The new Minister of Secondary Education has written extensively in the domain of literature and equally published in renowned journals.
Notably are Cameroon Literature In English, Bakweri Classic Tales, Socrates In Cameroon, Anglophone Cameroon Writing among others. Nalova is noted for her firmness, clairvoyance and consultative abilities. She consults extensively as could be testified by her collaborators of the University of Buea and once a decision is taken all must toe the line. Which is why she is known over here as the iron lady.
Same category