Gymnastics: New Season Underway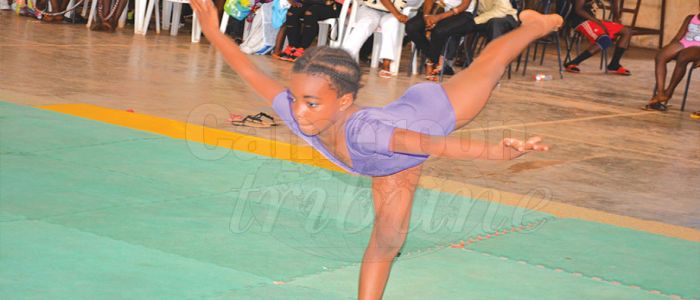 The general assembly of the Cameroon Gymnastics Federation took place in Yaounde on Sunday March 11, 2018.
The 2018 gymnastics season in Cameroon promises to be full of competitions both at the national and international levels. This is the outcome of the general assembly of the Cameroon Gymnastics Federation that took place in Yaounde.
The objective of the general assembly was to launch the 2018 season in Cameroon and to put in place a programme of activities for the new season. During the meeting the members examined the documents of the federation in line with the exigencies of the Ministry of Sports and Physical Education, the increase of cost of licences and registration fees, among others.
According to the programme, the first playing day of the national championship will take place on April 28, 2018 at the CENAJES gymnasium in Bertoua. The second day will take place on June 20, 2018 in Yaounde and the third playing day will take place on July 28, 2018 in Bafoussam. The Cup of Cameroon finals will take place on September 29, 2018.
The President of Cameroon Gymnastics Federation, Emmanuel Awounou said in order to make the 2018 season a successful one, the federation sent coaches to go and train abroad in January to help them improve on their skills so that they can specifically train Cameroonian athletes.
The other aspect is that after the visit of the bureau of the International Gymnastics Federation in the months ahead the federation will prepare athletes for international competitions and especially to prepare for the Olympic Games. He said the federation has made provisions for scholarships so that athletes can have a good performance. This year, athletes take part in international competitions in Egypt, Angola and Congo.

Same category