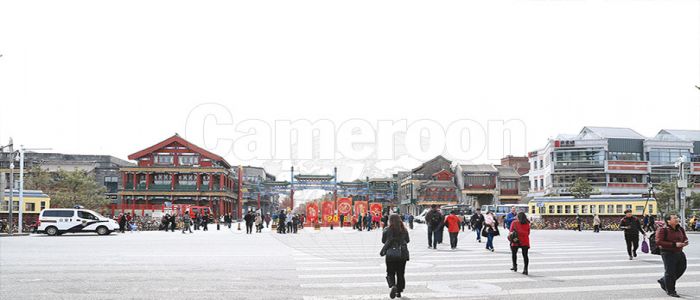 Normal city life is being punctuated with preparations to receive Cameroon's Presidential couple.
The hustle and bustle characteristic of Beijing, capital of the People's Republic of China and that of all of the oriental cultures remain afloat but fast containing growing iota of anxiety to receive President Paul Biya and wife, Chantal Biya. Beijing, the Headquarters of the country that hosts an estimated 1,700 Cameroonian students, one of the highest among African countries, is bracing up to receive the first President to visit their country a few days after they renewed their confidence on Xi Jinping, to steer China to greater prosperity.
Elected last Saturday, March 17, for the next five years, the 64-year-old President, three days after, took the oath of allegiance to the Chinese Constitution in a solemn ceremony at the Great Hall of the People before the 3000 deputies of the National People's Congress.
As official congratulations continue pouring in for Xi, the stage is being set for him to play host to the first President to visit him and not only congratulate him for his re-election, but also to work out ways of fostering and deepening cooperation between China and Cameroon.
The city of Beijing well known for its intense socio-economic activities, will be seeing President Biya for the sixth time. The population of this city received him in March, 1987, when he met with Deng Xiaoping, in October 1993, September 2003, November 2006 and July 2011 when he successively met with Hu Jintao.
During the last visit in 2011, several cooperation agreements were signed including a Memorandum of Understanding for the facilitation of Chinese group tourists' trips to Cameroon; a preferential loan agreement of 433 million Yuan (approximately FCFA 27.651 billion) for the e-post project; an interest-free loan of 100 million Yuan (approximately FCFA 6.386 billion); an unrequited donation of 50 million Yuan (approximately FCFA 3,193 billion); and the 2011-2014 protocol on cultural cooperation.
Expectations remain high here in Beijing on the outcome of the visit as Martin Mpana mobili...
Same category