MTN Elite One: Leadership Struggle Intensifies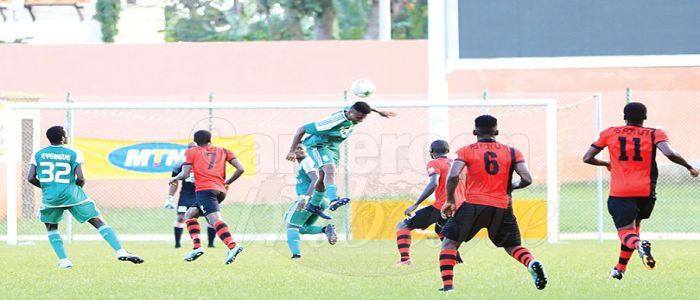 Day 14 matches of the national football championship will be played in stadiums across the country on Sunday April 15, 2018.
The weekend will be full of exciting football action as each team is eager to make it to the top this season. A total of nine matches counting for the 14th day of play of the MTN Elite One football championship are on programme this weekend. The matches will be played in stadiums across the country on Sunday April 15, 2018. The competition promises to be tough as all teams will be out to correct their wrongs of the previous day and to avenge defeats.
At the moment Coton Sport FC, UMS Loum and Fovu of Baham are at the top of the league table with 24 points each. The teams are separated by goal differences. After the 13th playing day Coton Sport was able to occupy the top seat for the first time after they beat Stade Renard 3-0 in a delayed day 12 match.
According to the official programme Feutcheu FC will welcome Coton Sport at the Bafoussam Omnisports Stadium, Bamboutos will play against UMS Loum at the Centenary Stadium in Limbe and Fovu of Baham will play against Unisport of Bafang in a regional derby at the Bafang Municipal Stadium. All the top three teams on the league table are working out strategies to maintain the top seat.
In the other matches APEJES Academy will face Eding Sport FC in another regional derby at the Football Training Centre in Mbankomo in Yaounde. Astres will welcome Aigle Royal of Menoua at the Molyko Stadium in Buea, Stade Renard will welcome AS Fortuna of Yaounde at Melong Municipal Stadium, Union Douala will welcome Colombe of Dja and Lobo at the Middle Farm Stadium in Limbe, Yaounde FC 2 will lurk horns with Dragon Yaounde at the Yaounde Military Stadium and Yong Sports Academy will clash with New Stars of Douala at the Yong Sports Academy Stadium in Bamenda.

Same category