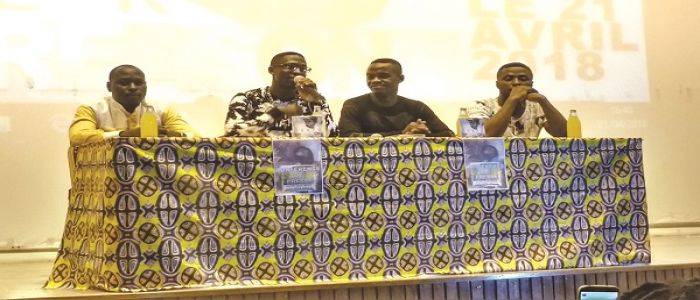 Le jeune chanteur camerounais a dévoilé son EP le 21 avril dernier à Yaoundé.
De son vrai nom Henri Sylvain Mbongue Epee, Lekyd, artiste musicien, veut marquer son époque. Il commence par un Extended Play (EP), ce format musical plus long que le single, mais plus court qu'un album.
La présentation de son travail intitulé « The Reason » s'est déroulée le 21 avril dernier à la salle Sita Bella du ministère de la Communication à Yaoundé. Cet EP réalisé en français et en anglais est très varié. Il compte au total sept titres, dont deux en collaboration avec d'autres artistes. Un featuring avec les rappeurs Van Blaze et Cokayne Otft dans « Proud Monkey », et un duo avec Alyss dans « The Reason ».
Cette sortie musicale développe principalement des thèmes tels que l'amour, l'espoir, la fierté d'appartenir à ses origines, la persévérance, entre autres. On y retrouve divers styles comme la pop, le Rnb, le reggae et le slow.
« The Reason » a été mûri et préparé pendant près d'un an et demi par le musicien Lekyd et le label JMJ Future Records Independent qui assure la production de nombreux autres artistes. Le chanteur Lekyd, dans le milieu musical depuis 2012, a su se démarquer avec de nouveaux rythmes et entend valablement défendre les couleurs de son pays dans le monde entier. Son EP est disponible au siège du label et également sur toutes les plateformes digitales légales et officielles de téléchargements.
Same category