Responding To Eco-system Challenges: Stakeholders Learn Lidar Technology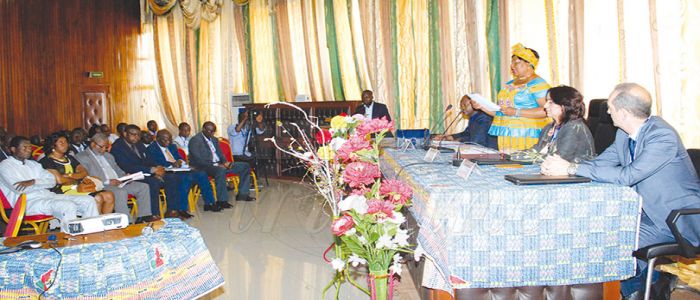 A three-day regional workshop opened in Yaounde, Wednesday May 2, 2018.
A three-day regional workshop for stakeholders in space science and technology from across the country and abroad has opened in Yaounde. The workshop, which began on Wednesday May 2, 2018, was opened by the Secretary General in the Ministry of Scientific Research and Innovation, Rebecca Madeleine Ebelle Etame. It is holding under the theme: "3D forest mapping from Lidar and satellite imagery data."
The workshop, which focuses on using satellite and Lidar technologies to respond to environmental and other eco-system challenges, features participants from nine African countries including Morocco, Nigeria, Benin and Togo.
It is organized by Cameroon's National Committee for Technology Development (CNDT), with the support of the Islamic Educational, Scientific and Cultural Organisation (ISESCO) and the African Regional Centre for Space Science and Technology in French (CRASTE-LF), which is affiliated to the United Nations.
According to Dr Ele Abiama Patrice, CNDT Permanent Secretary, there is much pressure on natural resources and eco-systems. As such, the workshop is to school stakeholders on the use of global navigation satellite systems and Lidar in forest mapping so as to place them on the same wave length with their peers in other countries.
With an error margin of 1mm, Dr Ele says the technology is a strategic tool to integrate forest management and exploitation. "Cameroon cannot be indifferent to the adoption of this technology. We are following the pace with the help of partners," the Permanent Secretary said, noting that the technology can be used to monitor other sensitive areas.
Prof. Emran Anas, Director of CRASTE-LF, holds that the technology is better than others for forest mapping thanks to its near technical precision. It should be noted that Lidar (Light Detection and Ranging) works much like radar, but instead of sending out radio waves, it emits pulses of infrared light, aka lasers invisible to the human eye, and measures how long they take to come back after hitting nearby objects. It does this millions of times in a second, then compiles the results into a so-called point cloud.
For the duration of the workshop, participants will learn how to collect, treat, classify and validate images using Lidar technology. They will equally hold plenary sessions, round table discussions, among others.

Same category