MTN Elite Two: PWD Bamenda Mantains Lead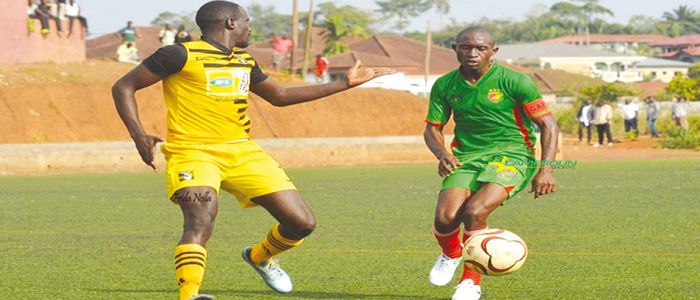 Day 16 matches of the national championship took place in stadiums across the country on Tuesday May 22, 2018.
PWD social club of Bamenda continues to lead the MTN Elite Two football championship. This is the outcome of the 16th playing day of the national championship that took place in stadiums across the country on Tuesday May 22, 2018. They lost to Avion of Nkam 1-2 in a day 16 encounter at the Annex Stadium Number One in Limbe.
In spite of the defeat the Abakwa boys have been able to secure a firm grip at the top of the league table with 31 points. The defeat was the second for PWD of Bamenda this season. Canon of Yaounde are second with 28 points and Avion of Nkam are third with 28 points.
The day 16 encounters marked the kick off of the second leg of the national championship this season. A total of seven matches were played with 13 goals scored. Out of that number eight were scored at home and five on away basis. Cosmos of Mbam was exempt. At the FECAFOOT Training in Odza, Yaonde, AS Etoa Meki played a 0-0 tie with Racing of Bafoussam and Renaissance of Ngoumou beat Dynamo Douala 3-0.
In Ngaoundere, the Ngaoundere University FC drew 1-1 with canon of Yaounde. In Bamenda, National Polytechnique lost to Tonnerre Yaounde 0-1 at the Yong Sports Academy Stadium. Two matches were played at the Bafang Municipal Stadium. In the first encounter, AS Matelots played a 0-0 tie with Panthere of Nde. In the second game, Lion Blessé drew 2-2 with Bang Bullets FC of Nkambe.
At the end of the 16th playing day, three players already stand out as top scorers for this season. They are Aime Mangolo of Avion of Nkam wth nine goals, Brice Sindjo (Canon Yaounde) with nine goals and David Metogo Anaba (Lion Blessé) eight goals.
Three clubs are already in the relegation zone. They are National Polytechnique of Bamenda with 11 points, Dynamo FC 10 and Ngaoundere University nine points. The 17th playing has been billed for Friday May 25, 2018.

Same category