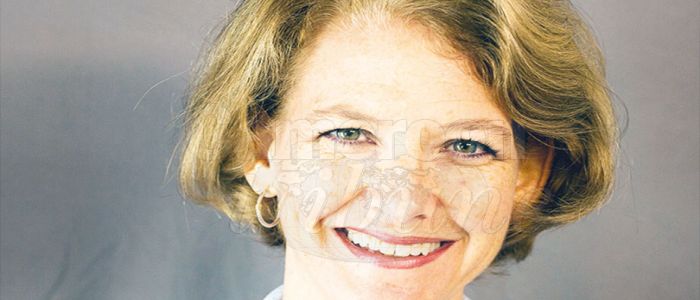 Warrie Blackburn, Managing Director of Africa Mercy.
The Mercy Ships organisation is leaving Cameroon after nearly a year of nonstop operations at the port city of Douala; what assessment can be made of this trip?
We are very proud of the work that has been accomplished in this country during our stay here, in collaboration with the Government, medical professionals, NGOs and other local Cameroonians. We have been warmly received in the Littoral Region as a whole and at the Port of Douala in particular. In this hospitable and convivial environment, we successfully provided surgery to over 2,500 people from every region of Cameroon, dental care to over 10,000 people and reinforced the capacities of over 1,500 medical personnel. We renovated some buildings at some local hospitals, completed a "Food for life" program in agriculture… as well as many other accomplishments.
How challenging were the surgeries and were you able to meet your objectives?
Every mission has its challenges and difficulties. That notwithstanding, we are very happy with how the ones we had to deal with were handled and overcome, especially with the input of our local partners. In effect, we were privileged to work hand-in-glove with over 270 local Cameroonians and the support they brought to us was quite priceless. As a result of this close collaboration with the Cameroonian Government and the local medics, we gained a lot in terms of knowledge and diverse experiences. And for these, we are truly thankful. In the course of our operations, we found ourselves confronted with six main pathologies, in the domains of Maxillo-facial surgery (some of which include: facial tumours, cleft lips, cleft palates, noma…), Paediatric– Orthopaedic surgery (to correct club feet, windswept legs, bowed legs), Eye Cataract surgery (to restore eyesight), Women's Health surgery (mainly in dealing with fistulas), Plastic reconstructive surgery (to restore function to those who have suffered severe burns) and General surgery (relating largely to goiters and hernias).
So were there any particular cases that overwhelmed you, or are you leaving Cameroon with the impression that all your clients have been fully satisfied?
We are a hospital and just like any other hospital, we go through ups and downs. Some of our cases may deliver an outcome that is much better than we expected, and others may not turn out well enough. However, we can say with confidence that for the vast majority of the cases we handled, our patients have gone back in much better shape than that in which they came. We are a specialized surgical unit so we only perform specific surgeries (as cited above). We do not treat conditions that require long term care, given that we will not be able to provide the follow up. For example, conditions such as cancer, high blood pressure, diabetes and their likes, are beyond our scope of intervention. Here in Cameroon (as was the case in other countries where we have been prior to coming here) we saw some very large tumours, the removal of which can prove extremely difficult. It is quite frustrating to see that something which could have been easily extricated at an early stage, when it was very small, was allowed to grow into such a large malignant mass, because the patients lacked access to safe, affordable and timely surgical care. On board the "Africa Mercy", our medical team is committed to ensuring that every patient not only gets the best possible medical assistance there is, but also that the patient leaves with the sentiment of having been loved and well cared for. That is why to us, each life that has been transformed by the work we do, is a cause for celebration, as do attest the many letters of appreciation and other expressions of lavish gratitude we have received from many of the patients we helped restore to health and hope.
Are there any plans to guarantee health sustainability for your former patients after the "Africa Mercy" ship departs?
Our Medical Capacity-building Team has worked hard to mentor and train over 1,500 local Cameroonians, in a variety of fields. Notable among these domains were: The World Health Organisation's (WHO) Safe Surgery Checklist; the Ponseti Clubfoot Clinic (which will continue to treat clubfeet after we leave); the extensive one-on-one mentoring of surgeons, nurses and anaesthetists; and the many courses that were run, such as in Primary Trauma Care, Essential Surgical Skills and Essential Pain Management. We have already concluded arrangements for all patients requiring further care to be followed up by some of the locally-based surgeons that have benefitted from our training. However, it should be noted that our surgical intervention schedule is structured in such a manner that ensures that, at the end of the field service, our patients heal quickly and require very little follow up. At this point in time, all patients have been discharged from our facility, each having received our seal of approval and satisfaction. It is our joy to return them to a much better life, and we celebrate with them as they return to their families, friends and communities.
Same category