Video Analysis: Officials Acquire New Skills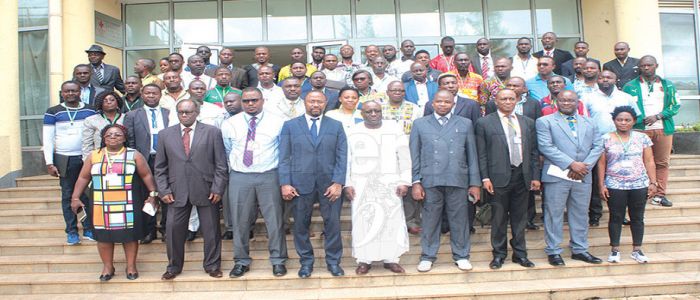 A three-day seminar on video analysis ended in Yaounde on May 31, 2018.
Over the years analysing games before and after matches has always needed the expertise of foreigners since there were very few or no trained video analysts in the country.
It is for this reason that a three-day seminar on video analysis ended in Yaounde on May 29, 2018. Organised by the National Football Academy, ANAFOOT in collaboration with Wyscout Platform, the workshop brought together former footballers, sports consultants, trainers, computer and technico-artistic specialists, coaches and journalists among others from across the country.
Speaking at the closing, the General Manager of ANAFOOT, Carl Enow Ngachu, expressed hope that the new groups of trained video analysts are ready to offer their services to clubs, sub-regional and regional associations. He assured the trainees of the continuous support from experts from Wyscout Platform and ANAFOOT to accompany them in their tasks.
He used the occasion to announce that the institution will organise other equivalent or superior sessions so as to make Cameroon the pool of video analysts in Africa. The objective of the workshop was to enable the participants master the basic features of the free video software such as LongoMatch, Movie Mzaker and Imovie.
The workshop which was the first ever in Sub-Saharan Africa was being led by experts from Wyscout platform. Through this workshop ANAFOOT intends to give football actors tools that will help them analyse games in order to optimise the quality of commentaries for sports journalists or the performance of coaches.
Same category