Competency-Based Approach: Cameroon-Canadian Experts Hold Colloquium InYaounde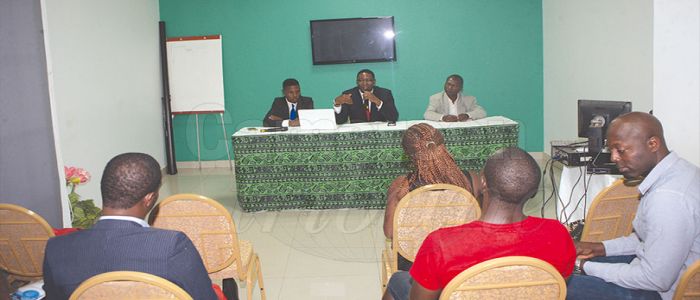 It will be the first International Scientific meeting for educational innovation and professional development.
Unlike in developed countries, where upon graduation, students have already acquired the skills needed to be employed in any job market, the situation is not same in developing countries such as Cameroon. Information reveals that upon graduation from different institutions in the country, graduates have difficulties finding a job because they lack the appropriate skills.
It is within this backdrop that Professor Justin Ngoya, an international consultant in Science of Education and issues related to the Competency-Based-Approach from the University of Montréal, Canada, is organising a three-day colloquium on the theme "Issues of the Competency- Based Approach (CBA) in the Educational and Vocational Trainings."
The colloquium which was announced during a press conference over the weekend runs from June 17 to 19 at the Yaounde Conference Hall and will bring together all educational specialists in Cameroon and Quebec to talk about issues affecting the educational sector in the country with special focus on the CBA. According to Prof. Justin Ngoya, the first phase of the colloquium is based on CBA in which participants will talk about the strategies and ways in which a teacher will need to motivate students to personally work hard to obtain knowledge and skills.
The second phase will focus on the accord between training and the job market so that after training, students will easily get a job without seeking further training. At the end of the conference, Prof Ngoya and his team hope to come out with pedagogical leaders in all the regions of the country that will work with this association (Association pour l'innovation pedagogue et le développement professionnel) and the educational ministries in making sure that the CBA is properly applied in schools
Same category