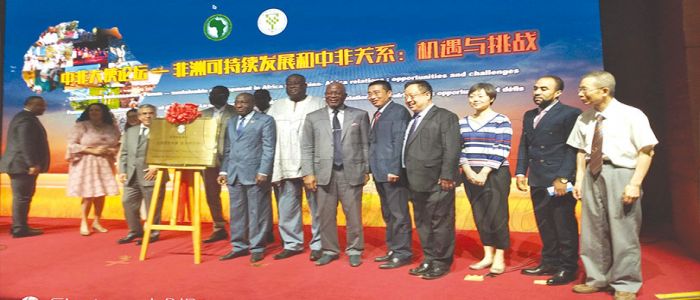 Chinese joined Africans to celebrate the event in Beijing.
African diplomatic missions in China celebrated Africa Day in Beijing. The Day which was in its 55th edition in May celebrates the establishment of the African Union (AU), at the time it was called the Organisation of African Unity (OAU). The celebration was organised in the Chinese capital, Beijing, by China's Ministry of Foreign Affairs with the collaboration of the African Group of Ambassadors in Beijing.
It was attended by Cameroon's Ambassador to China, Martin Mpana, including current Chinese leaders and former Chinese ambassadors to African countries, as well as scholars, business people and cultural adepts. Keynote addresses on the occasion harped essentially on "Sustainable Development in Africa and China-Africa Relations: Opportunities and Challenges."
Speakers were unanimous in their views that both China and Africa should further strengthen win-win cooperation and foster industrialisation. Each of the speakers emphasised on the fact that Africa's development needs a peaceful environment. The celebration was an important warm-up event for the Forum on China-Africa Cooperation, FOCAC, to hold in Beijing in September this year, to further discuss the cooperation plans set up at the Johannesburg Summit in 2015.
Same category