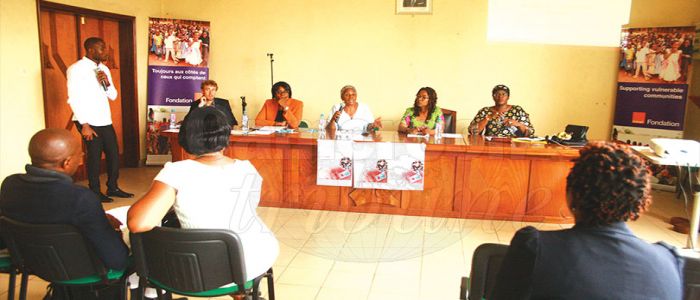 This was during a press conference in Yaounde, yesterday, June 11, 2018.
Ahead of the World Sickle Cell Day, national and international actors involved in the campaign to raise awareness about the genetic disease and how to help those affected have launched week-long activities to commemorate the day in Cameroon at a press conference yesterday, June 11, 2018. The day will be observed on June 19, 2018 under the theme; "Sickle Cell and Blood Donation: A gift for life."
During the press conference, the Coordinator of the Platform of the Cameroonian Associations to Fight Against Sickle Cell, Mrs Lydie Ze Meka, said the theme of the day is a major preoccupation to sickle cell patients because one of the main problems they face is the constant need of blood as the disease causes red blood cells disorders which are being classified as sickle cell anaemia. While noting that sickle cell anaemia means the person is suffering from anaemia (less number of haemoglobin), Lydie Ze Meka, explained that most of the patients constantly have blood shortage with enormous difficulties to acquire one when they are in need due to the limited number of people who are willing to donate their blood. According to Lydie Ze Meka they are out to sensitise the population to donate their blood to safe lives as well as to inform the government on the need to facilitate the acquisition of blood by sickle cell patients when they are in need.
One of the partners in the fight against sickle cell in Cameroon, Orange Foundation, through its Secretary General, Elizabeth Ehabe, said while working in partnership with the association dubbed Iecd, the foundation is organising a blood donation campaign amongst its staff in various collection points in Maroua, Bafoussam, Yaounde and Douala. This is to ensure that Orange employers are directly involved in activities that help sickle cell patients. The telephone company will also send SMS to all its subscribers on the need to participate in free blood donation as well as being involved in activates to help the public know what is sickle cell anaemia, how to be diagnosed of the disease and how to manage a patient suffering from it. Elizabeth Ehabe said Orange Foundation is working with Iecd on a project that will help in the early diagnoses of new-borns with sickle cell. This will help children with sickle cell to get better treatment through the project.
For one week, actors to curb sickle cell anaemia in the society hope to break the myths and stigmas about sickle cell disease, encourage blood donation from citizens as well as increase effective awareness about the disease.

Same category