Digitalization New Platform: To Boost Startup launched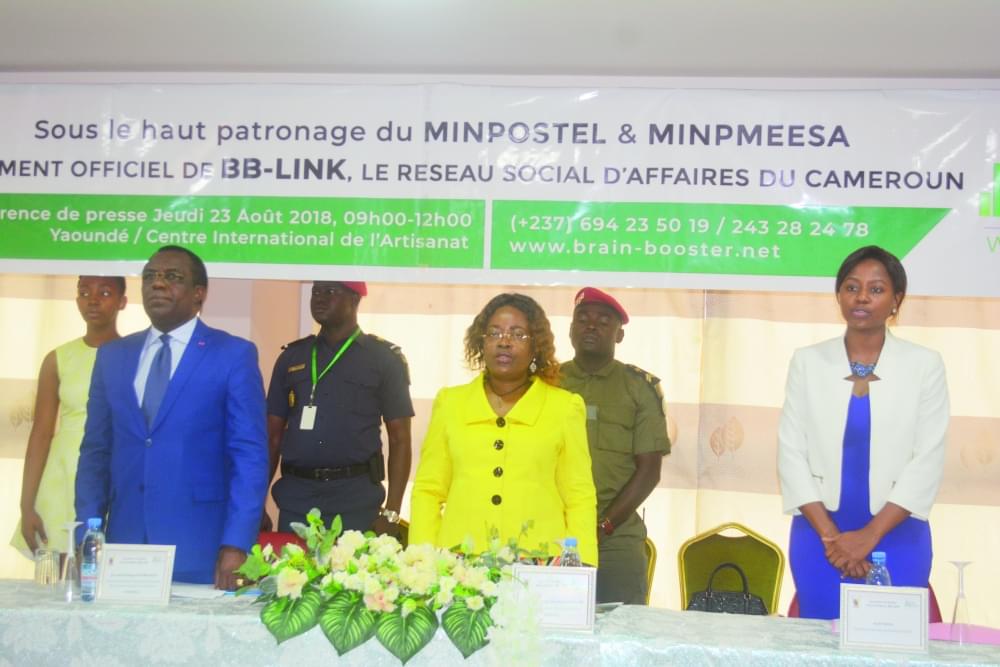 An application that encourages the growth of Small and Medium Size Enterprises was launched in Yaounde August 23, 2018.
The official launching of BB-Link, a social network for the promotion of Small and Medium Size Enterprises has been launched in Yaounde. According to Auriel Tayou, creator of BB-Link.
The platform created in 2017 will help entrepreneurs having business openings through the network which she classified into market orientations in respect to demand and supply, business opportunities, educational platforms and funding. She further said, the platform will ease communication between professionals and boost productivity.
During the launching ceremony, a video was displayed to demonstrate the functioning of BB-Link. The initiative was appreciated by the Minister of Post and Telecommunication, Minette Libom Li Likeng.
To her, it is a good initiative for the private sector which fits into the digital plan for the digitization of enterprises by 2020. She added that the government is working towards creating a strong ecosystem in order to encourage such initiatives.
She expressed government's willingness to step in with advice when needed. Laurent Serge Etoundi Ngoa, Minister of Small and Medium-size Enterprise, saluted the initiative noting it is vital for the advancement of underdeveloped countries.
BB-Link has as mission to boost the Cameroonian enterprise and render it more competitive, facilitate the exchange of goods and services, facilitate the interaction between professional, and improve access to resources, opportunities and good practices.
Same category