Cameroon-China Business ties: Concrete Business Fruits Recorded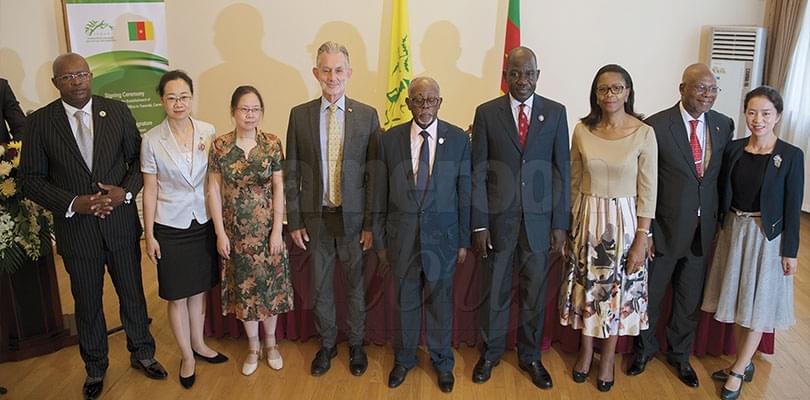 An agreement to set the INBAR headquaers in Yaounde was signed in Beijing on 2 September, 2018.
Cameroon will soon host the headquaters of the Central African Office of the International Bamboo and Rattan Organsation (INBAR). It is an inter-governmental institution established since 1997 with activities in three continents : Latin Africa, Asia and Africa. Of the 44- member States that make up the INBAR organisation, 19 are in Africa including Cameroon as its latest partner.
The MoU between Cameroon and INBAR was signed five years ago and the headquarters agreement being confirmed on Sunday 2 September gives room for the institution to move forward with steps already taken in the past to develop the use of bamboo and rattan to develop and process what is commonly known in Cameroon as Indian Bamboo.
INBAR Director, Dr Hans Friederich speaking at the ceremony to sign the Head Office Agreement said the occasion will enable his institution to offer technical support and industrialisation opportunity for Cameroon and other Central African countries to establish an economic value chain for bamboo and rattan. Another advantage resulting from the INBAR services being located in Cameroon will be capacity-building as well as working with other goverments and United Nations bodies in harnessing the natural values of bamboo and rattan.
Already, an international conference on Bamboo and Rattan took place in Cameroon a year ago bringing experts from across the world to examine ways to improve the use of bamboo and rattan....
Same category