HIV Prevention, Control: The Battle Continues In Beijing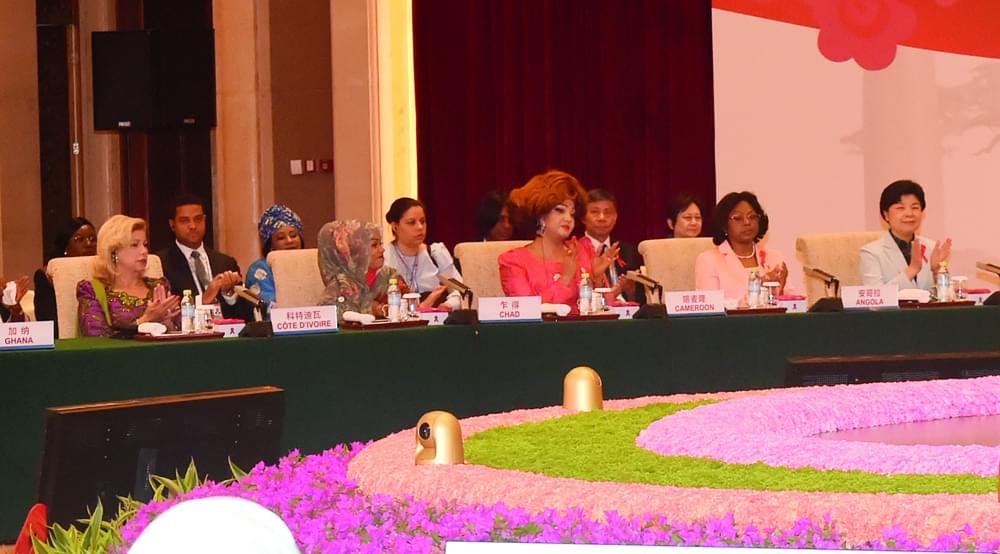 The First Lady of Cameroon actively contributed in a conference on how to ensure a free HIV future with her peers yesterday in Beijing, China.
Cameroon's First Lady, Chantal Biya and the First Lady of the People's Republic of China, Peng Liyuan alongside about forty other African First Ladies yesterday, September 4, 2018, committed to working hand-in-hand towards attaining a future free of AIDS.
This was during a summit of China and Africa First Ladies and Heads of International Organisations on HIV/AIDS at Fanghua Villa of Diayutai State Guesthouse in Beijing, China.
The AIDS Prevention and Control Conference, that held on the theme; "China and Africa: Join Hands for future free of AIDS," was organised on the sidelines of the Beijing Summit of the Forum on China-Africa Cooperation (FOCAC).
Through a video presentation, the First Lady of the People's Republic of China was able to have a vivid image on the different activities carried out by African First Ladies to curb HIV in their various countries.
Some five African First Ladies, representing the five regions in Africa, made remarks on what they are doing through associations such as the African Synergy against AIDS and Suffering and the Organization of African First Ladies against HIV and AIDS (OAFLA) to prevent and control the disease on the continent.
Peng Liyuan thanked African First Ladies for sharing their experiences in contending HIV which is one of the most important public health problems in many countries. China's First Lady said she will join First Ladies from Africa in attaining an AIDS-free generation.
"The event, represents what I believe is a strong and fruitful partnership between Africa and the People's Republic of China, towards securing a future free of AIDS if we work hand-in-hand", Peny Liyuan told African First Ladies. The Director General of the World Health Organization, Dr. Tedros Adhanom Ghebreyesus used the occasion to encourage African First Ladies in their efforts to control HIV amongst their compatriots.
Dr. Tedros Adhanom Ghebreyesus urged First Ladies to focus more on the quality of treatment given to patients through appropriate HIV treatment centres, HIV sensitization campaigns with particular interest on youths who are more exposed to the pandemic while rendering treatment accessible to the vulnerable groups.
The Executive Director of UNAIDS, Michel Sidibe, said if he was not obliged, he would not have taken the microphone because there is nothing new he can tell African First Ladies who have for over two decades effectively put their efforts together to combat HIV. "I encourage you to continue in your efforts to reduce the pandemic with particular efforts on mother-to-child transmission of HIV" Michel Sidibe told the First Ladies.
Before participating in a luncheon offered by the First Lady of China, First Ladies and Heads of International Organizations pressed on the red ribbon logo which is an awareness ribbon, used as the symbol for the solidarity of people living with HIV/AIDS.
Same category