China-Africa Ties: Beijing Summit Produces Full Bag Results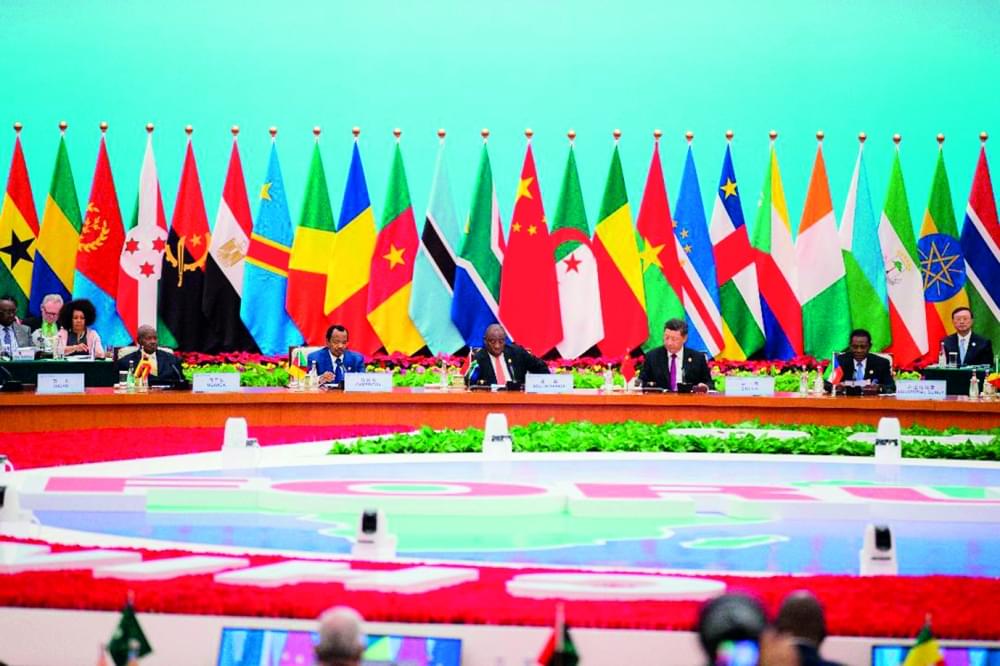 The two-day Forum on China-Africa Cooperation (FOCAC) ended yesterday 4 September 2018 in Beijing with both parties satisfied over the outcome.
Arecord participation with 48 delegations led by their Heads of State and five others led by Heads of Government, 3,200 official guests, and eight-point programme outlined by Chinese President Xi Jinping for the next three years, 60 billion US dollars in grants and concessional loans. These are just some of the spinoffs from the Third Forum on China-Africa Cooperation (FOCAC).
The final day yesterday 4 September was marked by two roundtable conferences; one chaired by Chinese President, Xi Jinping and the second presided at by President Cyril Ramaphosa of South Africa, co-chair of the forum. President Paul Biya who took an active part at the various events made a passionate declaration about the binding nature of Sino-African relations and of course, the availability of Cameroon to fully engage in President Xi Jinping's "New Silk Road Belt and Maritime Silk Road Initiative." He said it will further interconnect the peoples of Asia, Europe and Africa.
President Paul Biya pointed out that; "at the multilateral level, Africa and China have a broad convergence of views on regional and international affairs, peaceful resolution of conflicts, non-interference in internal affairs and respect for the territorial integrity of States."
Apart from the lofty speeches at the opening of the forum on Monday and the high-level dialogue with Chinese officials and representatives of business, industrial and commercial entrepreneurs, the concluding phase of the discussions yesterday was also marked by a press conference with Mr Xi Jinping,
President of the Forum, his co-chair President Cyril Ramaphosa of South Africa and the incoming co-chair, President Macky Sall of Senegal taking questions from members of the 1,600 pressmen and women present to cover the event.
During the next three years, the FOCAC will operate within the framework of the Beijing Declaration and the 2019-2021 Action Plan for China and Africa. Decisions which all fall in line with President Paul Biya's vision for the shared future between the People's Republic of China and Africa.
President Biya noted in his declaration yesterday in Beijing that, "I want to assure you of Cameroon's strong support for the final documents of this forum, in particular the Beijing Declaration and the 2019-2021 Action Plan." Both documents were signed at the close of the forum in Beijing.
Randomly selected, the plethora of offers China is making attest to the sincerity of friendship towards their African partners and which are all in the above documents signed at the end of the Forum include Aid and non-interest loans to African countries, training and exchange of programmes, agriculture and infrastructural development, air transport, and debt relief. In more concrete terms; thousands of scholarship offers to Africa by China will interest all categories of persons.
Thus, there are plans to train 1,000 high-level cadres, provide Africans with 50,000 government scholarships and 50,000 opportunities for seminars and workshops as well as invite 2,000 young Africans to China for exchange visits.
President Xi Jinping summed his commitments around industrial promotion activities, infrastructure connectivity, trade facilitation, the development of green economy, capacity building initiatives, healthcare, people-to-people framework, as well as a peace and security initiatives. To ensure that the projects succeed, China is ready with US dollars 60 billion.
Same category