Crisis In NW, SW Region: Women Cry For Peace In Bamenda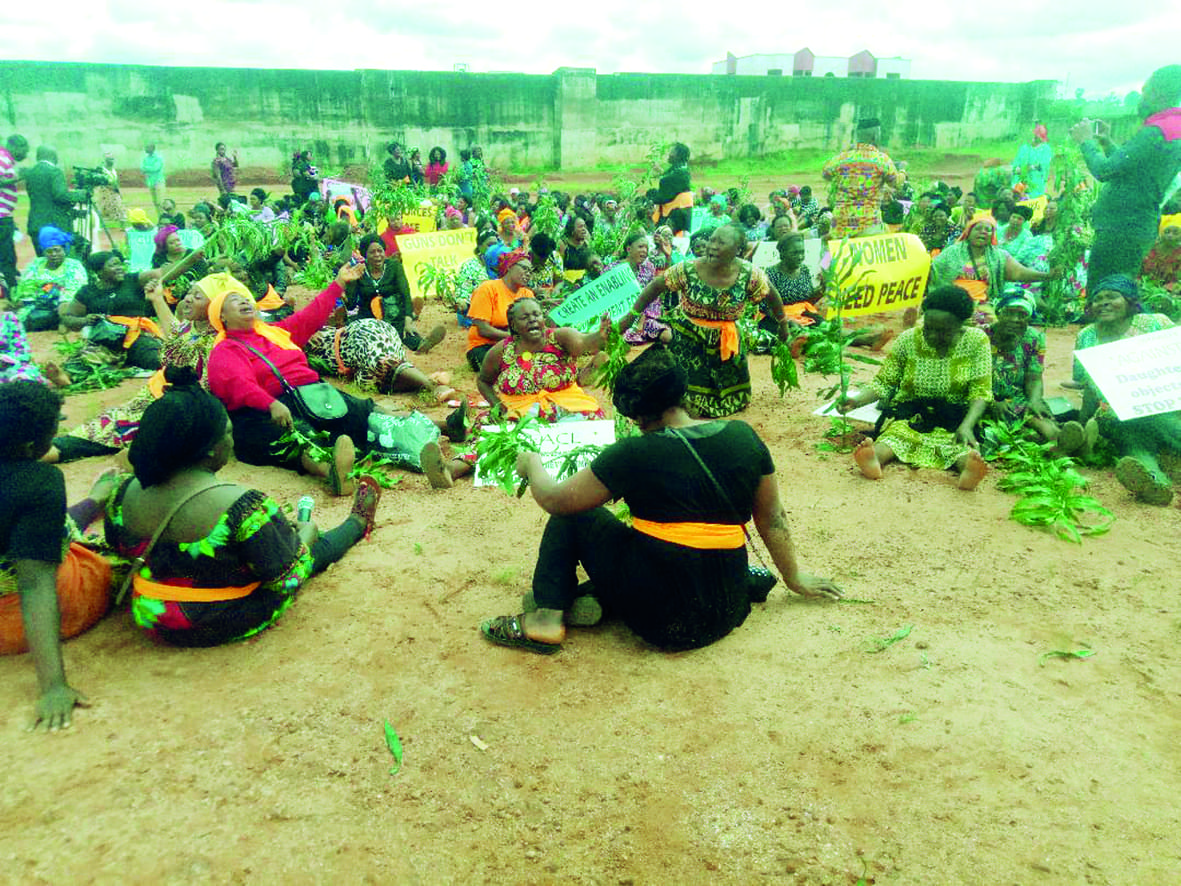 The women who thronged the Bamenda Municipal Stadium pleaded with the authorities that be to call for a cease fire and create a conducive environment for genuine dialogue.
About 500 women from the North West region last Friday September 7 , thronged the Bamenda municipal Stadium to lament and cry out their sorrows while praying to God Almighty to hear their cry and bring back peace to the two English- speaking regions rocked by armed conflicts.
The lamentation exercise that saw the participation of women from all walks of life saw the women crying, wailing and mourning for all those who have lost their lives as a result of the crisis.
It is on record that men count the highest casualties in the ongoing crisis living behind children and wives. In some localities men have ran for safety in the bushes leaving their families behind. In some localities of the North West region, it is not uncommon to find women dig graves and perform other rituals that were supposed to be performed by men. Be it the military, the different armed groups or civilians, the women said nobody is suppose to die for a problem that can be solved amicably.
The emotionally packed exercise saw the women carrying placards some of which read " as women we are partners for peace and development", "guns don't talk but people do", "we refuse to be quiet in the face of chaos", "create an enabling environment for meaningful dialogue", " women need peace ", "we want back our children and husbands" ,"we want our children to go to school " amongst others.
Under the umbrella of the South West-North West Woman Task Force (SNWOT), the women called on the powers that be to give peace a chance. They said women are the hardest hit as more of them are becoming windows and motherless on a daily basis.
The Coordinator of SNWOT Bamenda branch Adah Mbah said it was high time women raise their voices so that the authorities concerned will know their pain. She said it is a sad situation that has rendered so many people homeless. "Our husbands and children are killed everyday which makes us more vulnerable. We are tired, we want peace to return".
She said the lamentation exercise is a continuation of what happened in Buea. She prayed that God Almighty will touch the hearts of all those fighting to lay down their arms and get to the dialogue table.