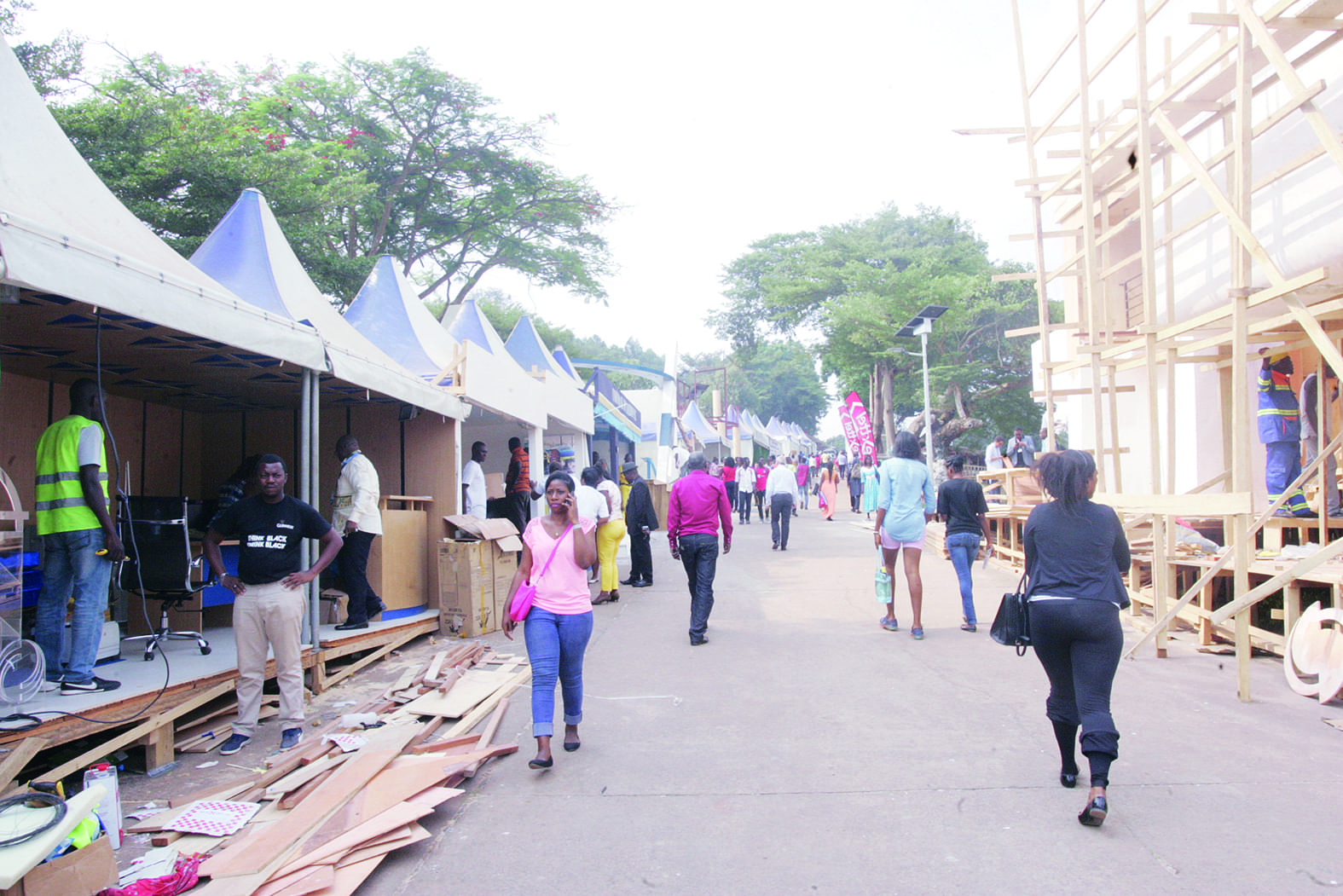 After six successful editions that facilitated over 30,000 B2B meetings, stakeholders are bracing up for yet another edition that promises fireworks.
Preparations for the 7th edition of the international business exhibition, PROMOTE, are in high gear. Both the organiser of the mega event, the Fondation Internationale Inter-Progress (otherwise known as Inter-Progress) and participants such as private businesses, state corporations and influential media organs are busy planning on how to make the edition better than the previous ones.
The event has been scheduled to take place at the Yaounde Conference Center from February 16 to 24, 2019 under the theme; "Business Climate and Sustainable Development". Despite the fact that institutions planning to take part in the event have to wait till January 6, 2019 to begin constructing stands for exhibition, sources at Inter-Progress say over 80 per cent of the venue has already been taken.
We learned both new old comers are taking up strategic locations while others have just booked the same positions they occupied in previous editions. The rush for space at PROMOTE 2019, according to the organizers, is an indication that the evolution of the economic environment is pushing exhibitors, more and more, to participate in the event for a common goal.
Some of the companies such as the SABC brewery company have not only booked locations but have carried out field visits to plan effective construction of stands befitting of a VIP partner. For this year's edition of the expo, the site has been structured following a strategic categorization to ease exchanges and circulation.
In the top category initiated in association with GICAM, is known as the Industry Pavilion. It is reserved for Cameroonian manufacturers of small, medium and large sizes that will present their industrial know-how. A second is the "Made in Cameroon" Pavilion for the promotion and valorisation of products processed or produced in the country.
Then there is a third pavilion for "Health and Better living" for drugs and cosmetics, initiated by specialists from Africa and Europe. Besides the spaces reserved by companies, others are also set aside by government institutions to showcase economic growth, one of which is allocated for a hundred SMEs from the Far North Region, at the behest of the Ministry of Economy, Planning and Regional Development (MINEPAT).
Visitors will also have the opportunity to interact with a hundred SMEs in a special site reserved by MINEPAT, MINPMEESA and Inter- Progress. Spots have also been apportioned for Regional Integration; a joint initiative of ECCAS and CEMAC.
Other sites of attraction such as the International Pavilion on renewable energies, the digital village, the media city, and pavilions of foreign countries are also being put in place to give life to the event, alongside a forum on Energy, Water and Environment initiated by the Electricity Development Corporation and the Ministry of Energy and Water Resources.
Same category