Counter-terrorism in Burkina Faso: Parliament Proposes Emergency Measures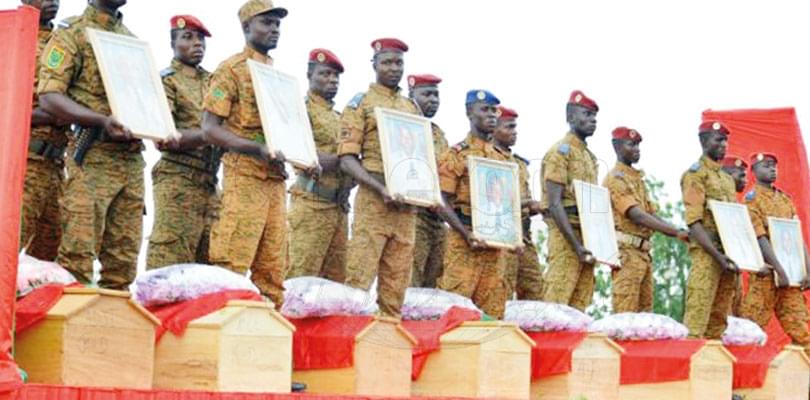 As part of the 14 recommendations, the 127 deputies will each contribute a million FCFA.
Faced by a recent upsurge in terrorist attacks that have claimed scores of lives of both members of the security forces and civilians, Burkina Faso's Parliament on September 24, 2018 ended a two-week emergency sitting to discuss the situation, the BBC reported.
It was the second of such sittings this year. Closing the session, National Assembly Speaker, Bala Sakandé, read out a list of 14 recommendations intended to give terrorists a good run for their money. The measures include a nationwide fundraiser to support counter-terrorism efforts. In this regard, the 127 Members of Parliament took the lead by agreeing to each contribute a million FCFA to assist in the fight.
There is a special support plan for the military, the strengthening of defence and security measures, and the reintroduction of military training for youth as part of the National Service for Development. The aim is to create a reserve force for national defence. Parliamentarians also directed the government to recruit a special contingent this year to beef up border security in localities frequently targeted by terrorists, and cater for families of victims of terrorist attacks.
Sakandé proposed the setting up of a joint committee by Parliament and government to follow up implementation of the recommendations, the BBC's French language service said. Burkina Faso has of late become a frequent target of unclaimed terrorist attacks. While jihadist activities were previously confined to the north of the country, they are now spreading to the east, a region already suffering from rampant organised crime. On September 5, 2018, a group of Burkinabé soldiers travelling to defuse mines laid by jihadist groups in the eastern town of Kabonga were hit by an improvised explosive device, IED.
Two were killed and six injured, but the perpetrators of the attack have not yet been identified. This was the third deadly IED attack in a month in eastern Burkina Faso. On September 23, 2018, three people, including two expatriates, were abducted, while three gendarmes were shot dead. The three worked for a gold mine in the town of Inata in the Northeast of the country. The three gendarmes met their death when they fell into an ambush while trying to rescue the kidnapped mine workers.
De la meme catégorie