Rugby Championship: Addax Douala Emerges Winner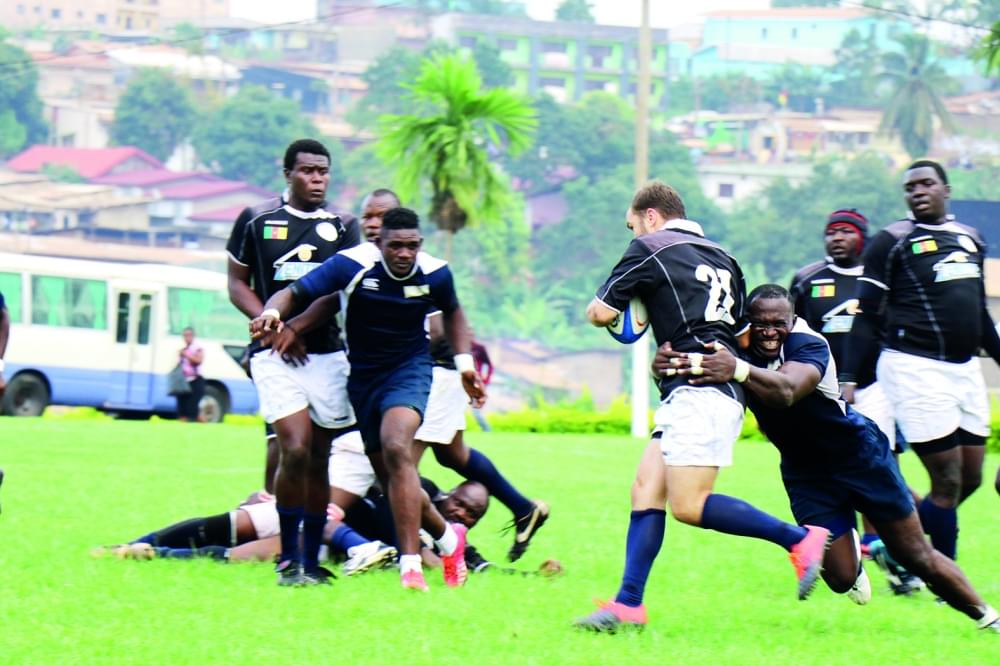 The final between Yuc of Yaounde and Addax of Douala was played at the Presidential Guard Complex on October 13, 2018.
Addax of Douala has won the national final for Rugby. It was during a match played between Yuc of Yaounde and Dax of Douala under the supervision of FECA Rugby. The competition took off at 4.p.m with Touko Ngale of Addax who scored the first penalty.
However, Yuc of Yaounde did not take it lightly as they responded by scoring a penalty thereby leading to a draw in the first half. During the second half, Addax won the competition by 11 points beating their rival the Yuc by six points.
To William Chinda, manager and founder of Addax, their victory has been a product of hard work. He further explained that Addax has been making maximum efforts by bringing specialists out of the country in order to intensify their training. William Chinda boasted that they are the best not just because they have been wining but because they have what it takes to be the best.
A statement that was supported by Yanick Toukap who received a trophy as the best player, that success is always a product of hard work and that is what they have been doing. To him, he will be pleased to see more youths joining the game which he terms the greatest sports in the society. It should be noted that Addax has always emerged victorious. An aspect that was appreciated by Jacques Philippe Obama, the Director of Norms who represented the Minister of Sports and Physical Education, Bidoung Mkpatt.
He said Yuc has just had what they merited while encouraging them to continue to work harder and have hopes to win next year. His desire, he said, is to see that the game is continually boasted in Cameroon. He equally used the opportunity to express his gratitude to the technical supervisors and the players who mobilised for the success of the game.
Marc Essono, President of the Rugby Federation used the opportunity to hand over sports materials to Rugby Federation as he made the remark that Rugby does well. He added that it has a voluntary leadership that is engaged.
Before handing the materials to the federation, he ascertained that the materials are going to be of vital importance to the federation not just nationally but to the international level.

Same category