DRC: Training Begins For Voting Machine Staff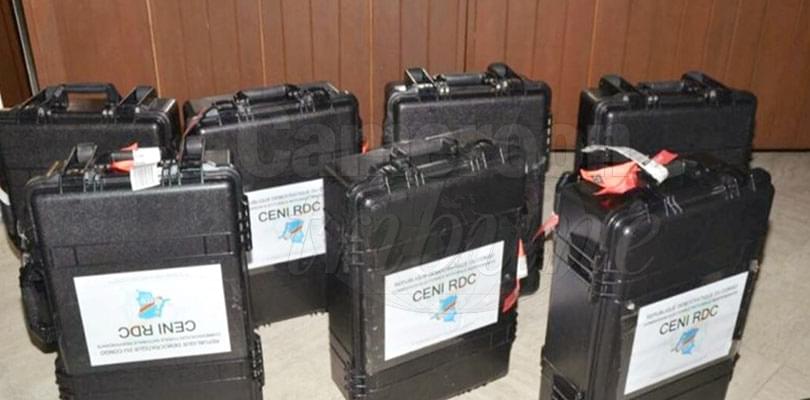 The country is preparing for general elections on December 23, 2018
The Democratic Republic of Congo, DRC is to hold long-delayed crucial presidential, parliamentary and provincial assembly polls on December 23, 2018. As part of the preparations, the Independent National Electoral Commission, CENI, has begun training staff on the use of voting kits. The first set of electronic voting kits was received in the capital, Kinshasa, on February 28, 2018.
Some 180 trainers are to first train 25,000 technicians who will be deployed in polling stations across the 2.345 million square-kilometre country. The goal is to train 500,000 people to manage 107,000 electronic voting machines, Radio France International, RFI reported this week. According to news agency reports, technicians from the South Korean voting machine manufacturer, Miru Systems, are in the country to carry out the training.
Those being trained are polling station technical experts and operational agents. The Korean trainers are expected to ensure that Congolese technicians take total control of the voting devices until the 23 December polls. CENI also expects the Koreans to train and help deploy operational agents capable of ensuring the proper functioning of the machines and handle any technical issues.
Given the reservations expressed by some stakeholders about the viability of the voting machines, CENI Chairman Corneille Nangaa, urged local technicians being trained to "rise above the political debates, focus on perfect control of the machine and identify the smallest operational details of the electoral technology." A total of 107,000 voting kits are to be delivered to the CENI for the elections of December 23, 2018.
Vice Prime Minister and Security Minister, Henri Mova Sakanyi, on October 20, 2018 said all the tablet-like voting machines will be in the country by the end of this month. "According to our plans, we are right on schedule. Do not worry," Corneille Nangaa assured last weekend. The Independent National Electoral Commission says the machines will speed up the counting of votes in the vast country where past elections were contested.
Same category