Brazil: World Leaders Felicitate Bolsonaro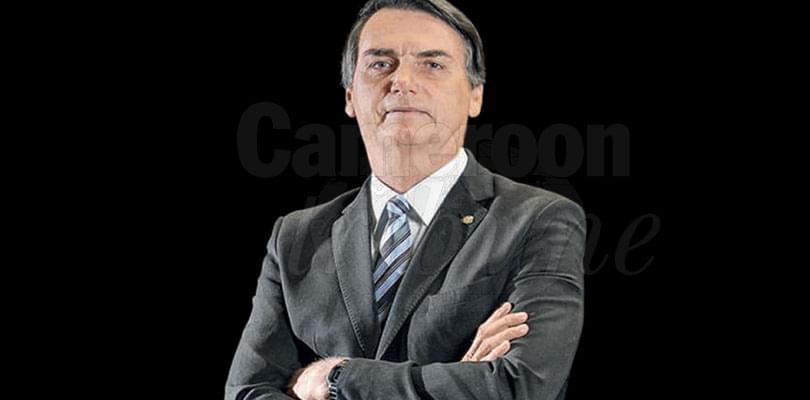 The far-right candidate took 55 percent of votes in the poll on October 28, 2018.
Brazil now has a new leader in-waiting after Evangelical Christian and former army captain, Jair Messias Bolsonaro, 63, of the Social Liberal Party on October 28, 2018, won the country's runoff presidential vote. The BBC said he beat his left wing rival, Fernando Haddad of the Workers' Party by 55.2 per cent of votes to 44.8 per cent. Bolsonaro takes up office on January 1, 2019. In the first round of the election on October 7, 2018, Bolsonaro received 46 per cent of valid votes as against 29 per cent for former Sao Paulo Mayor, Fernando Haddad.
Meanwhile, world leaders have been congratulating Bolsonaro on his win. Argentine President Mauricio Macri described the results as Bolsonaro's "triumph," while Chilean President Sebastián Piñera congratulated Brazilians for a "clean and democratic election." Colombia's Ivan Duque wel comed the result and called for the two counntries' "brotherly relations" to be strengthened.
Mexico's outgoing President Enrique Peña Nieto hailed Brazil's "democratic strength" as Peru's Martin Vizcarra wished Bolsonaro "full success." Venezuela's Nicolás Maduro extended his "congratulations to the people of Brazil." US Presidential Spokeswoman, Sarah Sanders, said President Trump called Bolsonaro on Sunday evening to congratulate him and Brazilians on the elections.
Brazil has in the past two years been led by a conservative, Michel Temer, following the impeachment of President Dilma Rousseff. But Temer proved deeply unpopular with Brazilians, with a current approval rating of only 2 per cent.
A controversial figure, Jair Messias Bolsonaro has in the past defended the killing of opponents to the country's former military regime and said he was "in favour of dictatorship." But after the results came in, he told supporters he would be a "defender of democracy" and uphold the constitution.
One of his flagship policies is to restore security by relaxing gun laws for "every honest citizen" to be able to own a firearm. He has promised to reduce state intervention in the economy and indicated that Brazil could pull out of the 2015 Paris Agreement on Climate Change. Bolsonaro's promise to "cleanse" Brazil of corruption has proved particularly popular after dozens of politicians from mainstream parties were jailed for embezzlement.
Same category