"At This Point, We Do Not Talk About Medical Ethics"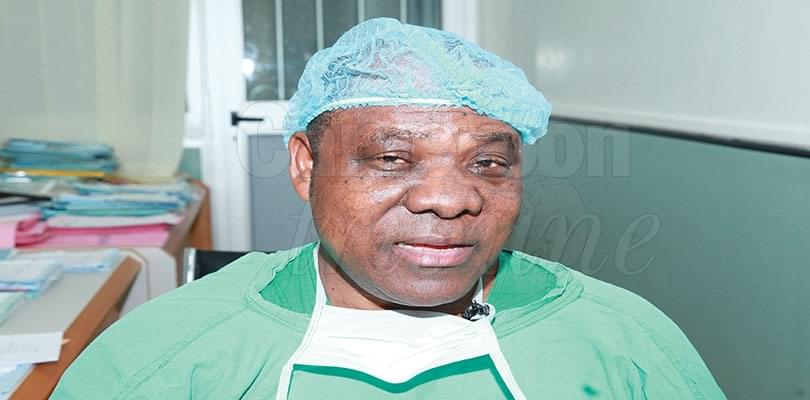 Prof. Jean Marie Kasia, Director General, Gynaecological Endoscopic Surgery and Human Reproductive Teaching Hospital.
Today, you celebrate the delivery of a baby girl by a 62-year-old woman. Does this not bring fresh debates in the domain of ethics in the medical field?
Our problem was not to make the lady pregnant. She came to the hospital because she had wanted to get pregnant over 40 years. As a medical doctor, when someone comes to see me, it is the person's right to have his/her problem solved. At this point, we do not talk about ethics, economic, health complicated issues or heritage matters about the women dying very soon leaving the child with no body to take care. There are many problems surrounding this issue and I am not the one to give an answer. The answer to such an issue should be at the discretion of policy makers who have to decide the age limit of giving birth in the country. The problem needs to be raised at the level of the government. I agree that so many ethical problems come into play having to assist in getting a 62-year-old women become pregnant. However, the entire issue is very complex and can be handled by one person. Each person that is economist, religious person and even the civil society has their own point of view. As medical personnel, I am out to help any person who comes with a problem. And, when the lady came for the first time to consult, she was crying but hopeful the hospital could help her have a child. I could not be insensitive to her plight. The first time we attempted IVF, it was successful. This is one of the best moments in my life.
Does age not constitute a risk factor to the mother and the child?
Of course! Getting pregnant at an advanced age causes a lot of problems for the mother whose organism is not same when young. After 45 years, a woman starts having problems such as hypertension, diabetes and the heart which cannot support certain shocks. Women should think about this. In my opinion, it is very dangerous to have children like the 62-year-old lady. Given the history of the lady we received at the hospital, I could not refuse bearing the medical risk to have her pregnant at that age. I was positive; especially with the fact that I was sure of the medical expertise and equipment we have at the hospital. With the technological and medical possibilities at CHRACERH, more and more aging women are becoming pregnant.
Should one not be worried about such a trend?
We did not create the situation; we found the situation like that. This is because; Cameroon was not yet apt to handle IVF techniques. That is why when we started operating; many women of age came with their problems. We could not refuse solving their problems. That is why the First Lady, decided to come up with such a hospital. But our job now is to sensitize the population against Sexually Transmitted Infections (STI) while encouraging them to treat these diseases when infected. People need to know that STI can lead to tubal obstruction thereby causing infertility.
Same category