Table Tennis Masters Tournament: Nyoh, Ntumnyuy To Represent Cameroon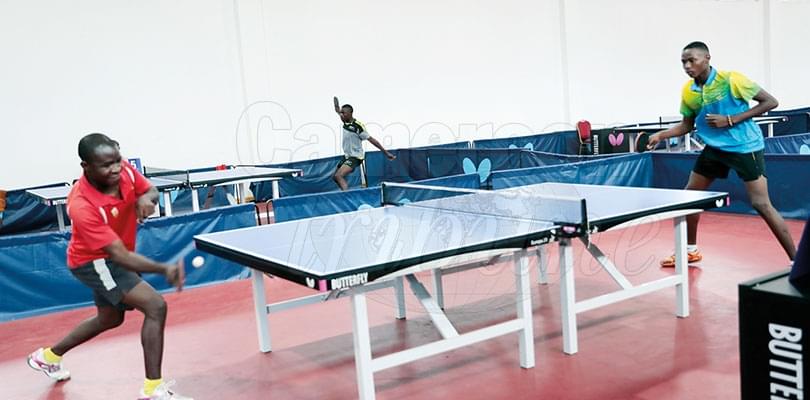 A competition to select the best athletes for the International Masters competition took place in Yaounde last weekend in Yoaunde.
Nyoh Ofon Derek and Harriet Ntumnyuy will represent Cameroon in the 2018 International Masters tournament in Kinshasa, DR Congo which will take place from November 24 to 25, 2018. The two representatives qualified for the competition last weekend during a selection trails that took place at the Table Tennis Training Centre in Yaounde. Organised by the Cameroon Table Tennis Federation, the competition brought together 12 athletes (six women and six men) from the national championship.
In the women's category, Harriet Ntumnyuy from IUG Table Tennis Club Douala finished first after winning all her three matches. She beat Enjema Beatrice Ikome from Top Spine Table Tennis Club Buea 4-2 sets, Guimfack 4-2 sets and Bih Bernice from Top Spine Table Tennis Club Buea 4-1 sets.
In the men's competition, Nyoh Derek from ASVUTT Table Tennis Club in Yaounde won all five games played to emerge overall champion. Harriet said she was able to win because of her long experience in the game. Also, she was able to work on the weaknesses of her opponent to be able to win the final. She promises to continue with the same spirit in order to lift the flag of Cameroon high in Kinshasa.
As for Nyoh Derek said he had been training hard for any competition. He said he lost only three sets in the competition and that is a great achievement for him. He also promised he will be able to work more on his performance.
The President of the Cameroon Table Tennis Federation, Alfred Baguega Asobo said the competition was just an opportunity to test the best athlete for Cameroon. According to him he is not surprise by the results because the winners are known for their potentials. He said the trails are the best way to select players and that the method has been copied from China.
Same category