"Government Should Make Cameroon A L'analyse 'Start-up Economy'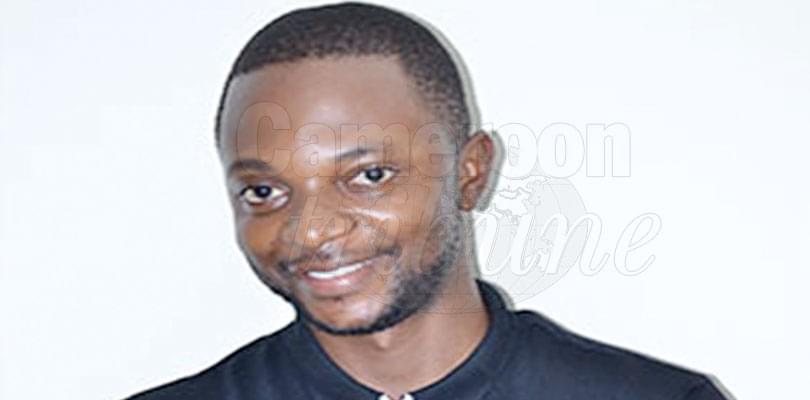 Alain Nteff, Director, GiftedMom
Generally, what is your appraisal of the information and communication technologies sector in the country since the Head of State encouraged the development of the digital economy?
The big win for the government and Cameroon since the Head of State's encouragement has been the completion of the 6,000km marine installation of the SAIL fibre optic subsea cable between Kribi (Cameroon) and Fortaleza (Brazil). For the first time, two continents in the southernhemisphere are fully connected. This is a big investment in infrastructure needed for digital emergence and we hope it translates to better, faster and cheaper internet connectivity, currently growing at 25 per cent per year.We've also seen government intentionally backing private-lead digital innovations. They are big fans of what Arthur Zang is doing with the Cardio Pad and his new fintech company which has partnered with CAMPOST. The Ministry of Post and Telecommunications is backing a private lead tech incubator for startups and has also supported Madiba Olivier's Kiro'o Rebuntu program. However, we don't still see an investment in education on new technologies in our school curricula. In STEM (Science, Technology, Engineering, Maths) education today, we are talking about the fourth industrial revolution technologies - Artificial intelligence, Big Data, Blockchain, Robotics, Stem cells, etc. and as an alumnus of the Ecole Polytechnique Yaounde, I don't still see us graduating engineers who can rock these technologies and start competitive startups. More has to be done here and it has to start even from primary education.The other areas where government needs a push are in breaking tradition by digitalising themselves and their services, creating agreements to attract investments and protect them and most importantly creating a business-friendly environment. Cutting the internet in the North West and South West regions for over 100 days has been one of the biggest blunders of the government.
What has been the major challenges experienced by techies like you which the State may need to address?
At GiftedMom, which is democratising access to health information for pregnant women and new mothers in Cameroon with 160,000 users today, our biggest challenges have been around raising funding for scale (like any other startup), getting the right talent for us and infrastructural challenges.The government's job is to create an enabling environment for companies like us. This entails creating investment protection policies and agreements and transparent tax and regulatory framework. Any tech investors putting more than $500,000 will want you to have your holding company in Mauritius rather than Cameroon. Why? We don't have a trustworthy investment and finance protection environment. We need more policies here and transparency.For talents, we need more investment in Science, Technology, Engineering and Maths education. Why are the 'best' engineers still coming only from Ecole Polytechnique Yaounde. Why do our graduating engineers still don't know what Blockchain is and how to build distributed applications (d'apps). Why do they only see MTN & Orange as best working destination instead of creating new companies to seize the opportunities of the fourth industrial revolution and solve our local problems in Cameroon. Internet, internet, internet! How do you build a tech business without internet? In our Yaounde office, we have four modems - Yoomee, MTN, Camtel, Orange. We spend three out of five working days switching from one to another because they are just fucking slow and you can't open page or push code. We spend two hours of eight per day solving an internet problem. Hope the connection to Brazil solves this, else we need more investments in infrastructure.
What type of government support will best foster the growth of the digital economy and tech innovation in the next seven years?
In the next seven years, if government wants to foster digital economy then we should be ready to take the following five pillars seriously: 1. Breaking tradition :let them show the example. Government needs to digitalise access to their services and interconnect ministries. 2. Investment in infrastructure: cheaper & faster internet, more government backed tech incubators. 3. Investment in STEM education :put courses on robotics in primary school; start talking big data and blockchain in high schools; any engineering university should have qualified teachers on new technologies with incubators to do pilot projects on them. 4. Intentionally backing private lead innovations : can government financially back GiftedMom and its scale into all government hospitals (it's just institutional today); I know a lady Arielle Kitio doing good programming courses for kids - can government fund her program in schools as I mentioned above; Another inspiring lady Melissa Bime has developed a blood donation and sourcing platform called Infiuss - can government back this intentionally and make it nationwide. 5. Creating a business-friendlyenvironment : Can we solve the anglophone crisis with dialogue and fast. Can we stop the marginalisation of some Cameroonians. Can our judiciary and financial sectors be independent, transparent and intentionally ready to protect investments in the digital sector. Can we create partnership with Nigeria - note that Lagos' tech ecosystem is worth $20 billion. What are they doing right and can we have agreements with them to share experiences. What are some specific steps that Cameroon can take to achieve its vision of multiplying jobs in the tech sector by 50 by 2035? The answer is to make Cameroon a "startup economy" which involves specific steps earlier mentioned.
Same category