Armistice Day Centenary: Leaders Call For Peace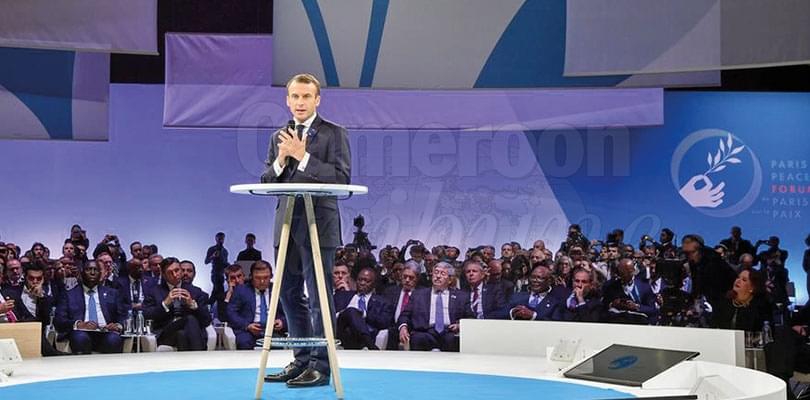 Over 80 world dignitaries are discussing lessons learnt from World War I at the first Paris Peace Forum.
Some 84 world leaders and heads of civil society organisations meeting in the French capital, Paris, on November 13, 2018 conclude three days of discussions on how to ensure a safer world. Agency reports said they also talked multilateralism and governance issues. The meeting came on the heels of the commemoration on November 11, 2018 of the 100th anniversary of the end of World War I in 1918.
An initiative of French President Emmanuel Macron, the Paris Peace Forum, which is in its first edition, is now managed by an independent charity. The forum examined concrete governance projects, though multilateralism and the urgent need for peace in the world's flashpoints took centre stage.
Opening the meeting on Sunday November 11, 2018, President Emmanuel Macron said the world's stability was now threatened by nationalism, racism, anti-Semitism, extremism as well as by economic, environmental and migrant-related challenges. United Nations Secretary General, Antonio Guterres, warned that today's world has several of the ingredients that led to the failure of peace after World War I. He listed trade conflicts, increasingly polarized politics, and the failure to resolve inequalities as some of these potential war catalysts.
German Chancellor Angela Merkel pleaded for world peace and cooperation, 100 years after Germany's defeat in World War I. She cautioned against taking peace for granted, saying, "We have to work for it." Merkel called for a multilateral solution to the raging conflict in Yemen where between 70,000 and 80,000 lives have been lost in three years of war.
Nigerian President Muhammadu Buhari, spoke on "Illicit financial flows and corruption: The challenge of global governance." He listed consequences of the practice as including drain on foreign exchange reserves, reduction of tax/revenue collection and poor investment inflows as a result of the near absence of credibility, transparency and policy stability. Poverty is also escalated, thereby denying citizens the benefit of development resources, Buhari underscored.
Speaking from Saint Peter's Square, Rome on November 11, 2018, Pope Francis said World War I should serve as a severe warning to reject a "culture of war." He noted that the war's lessons have been ignored, adding, "It seems we never learn." Other conflicts like those in Syria, Iraq, Ukraine, Libya, the Democratic Republic of Congo, DRC, etc, also came up for mention at the forum.
Same category