"Women Football Is Progressing"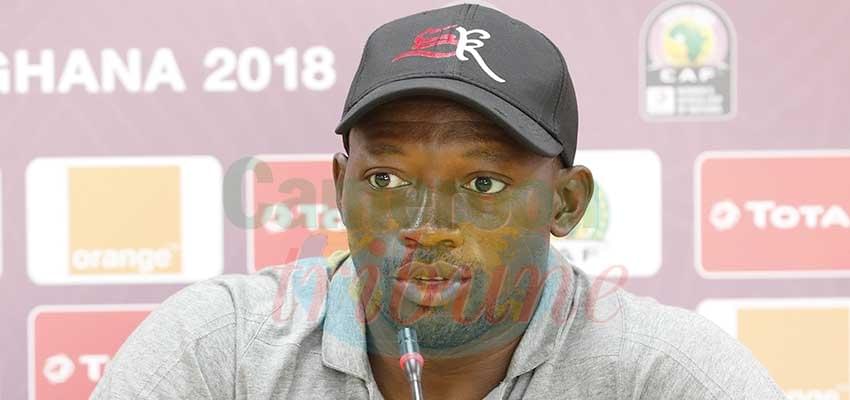 Joseph Briand Ndoko, Coach, Indomitable Lionesses of Cameroon.
After the first victory against Mali how prepared are you for the second match today against Algeria?
It is left for us to see our errors in the first match and try to correct them so as to have a good performance in the second match today. Even though we have one victory we will continue to work hard to ensure the best result in the next match. When we watched the match against the Black Queens of Ghana, we saw that they are now physically strong. That means we must have respect for that team.
Do you master the game of the Algerians?
Certainly, we have never confronted them but we have seen them play. To say master the game we cannot master whosoever in the world of football but we have an idea of what is ahead of us and I would wish that they are the ones to master what we are going to offer them. I think they are a team that should be stronger than us. We saw them play the other day they have progressed enormously. This is their first participation in the final phase of the competition and I think that we will do everything to win the match and play the third match which will be a difficult one. I think they will give their best so that they can win. Also, when we watch the opening match it was impressive. That means women football is progressing.
There are some surprises in Group B. Equatorial Guinea lost to Zambia and Nigeria to South Africa. Do you think that there may be an obstacle for you today?
What we saw in Group B on Sunday has shown us effectively that football does not only remain on paper. Zambia, we have met them three times in preparation matches but competition is competition. They have shown on Sunday that a team that is playing in a competition has to play together. They created problems for Equatorial Guinea a team that we know so well. But Nigeria that is present at all times and it is their competition the question is are they going to give the same performance as before that I don't know but they were beaten 1-0 by South Africa. I can only say it has given some lessons in the competition. They don't walk on a team saying that it is a minor team. Moreover, I had earlier said that Nigeria are the best team in the continent. Now we have to remain vigilant against any team and continue to work hard. All our players are present' We have all what is necessary to keep our team strong. We don't have any major worry.
Same category