Raissa Feudjio Tchuanyo: Rekindling Hope For Cameroon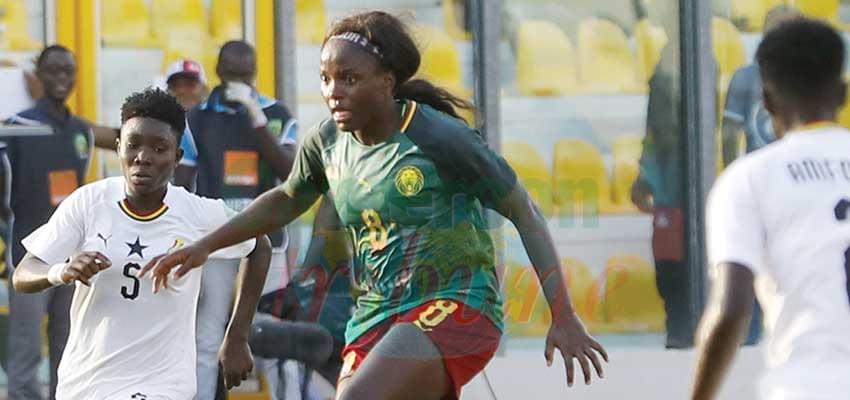 The 23-year-old midfielder is a force to reckon with at the ongoing Women Africa Cup of Nations in Ghana.
Raissa Feudjio Tchuanyo. This name brings joy to the hearts of many Cameroonian fans and sports admirers here in Accra. The 23-year-old midfielder is the hope for Cameroon at the ongoing Women Africa Cup of Nations in Ghana. After the last group game against the Black Queens of Ghana on Friday November 23, 2018 she was awarded the trophy for the Woman of the Match. The Aland United FC Finland midfielder has exceptional qualities that make her outstanding on the field of play. Raissa Feudjio has a good mastery of the midfield and her performance has won the hearts of many fans both from Cameroon, Ghana and elsewhere.
During last Friday's encounter against Ghana her presence was felt in the Cameroon's midfield. According to some Ghanaian fans, Raissa Feudjio played 40 per cent of the match. Since the start of the competition, Riassa Feudjio has stood out as a valuable player and she has proven that Cameroon can count on her in this competition and in future games. Through her performance Raissa made an immense contribution towards Cameroon's qualification for the semi-final. From the midfield Raissa equally plays a great role on the attack machinery.
Playing together with Nchout Ajara and Gabrielle Aboudi Onguene the Cameroon attack line scares any adversary. Raissa Feudjio said she is able to succeed thanks to support from her team mates and her coaches. "Most often my team mates are around me and call on me to be available for all of us and the rest will follow. So, I think my strength is my team mates and hard work," she said. She also promises to work hard and do better in the next matches to save the colours of Cameroon in Ghana.
Same category