South Africa To Face Super Falcons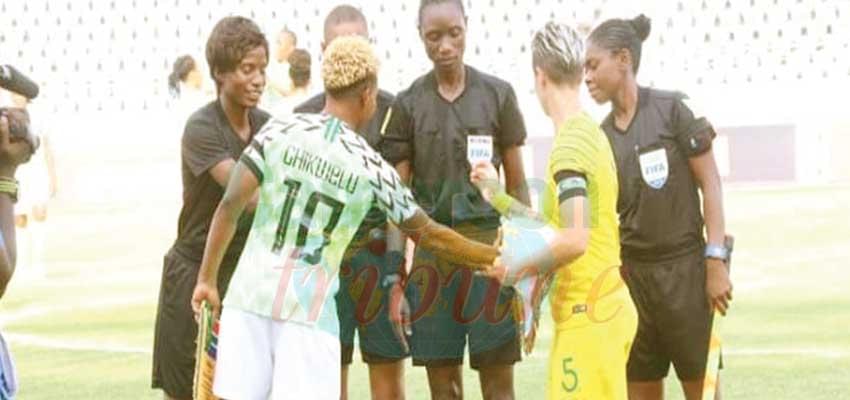 It will be the second time the two teams are meeting in the competition.
The Banyana Banyana of South Africa will face current African champions, the Super Falcons of Nigeria, in the final of the 11th edition of the Women Africa Cup of Nations at the Accra Sports Stadium in Ghana tomorrow Saturday December 1, 2018. The final promises to produce a lot of fire works given the performance of both teams in the competition. Both teams will be meeting for the second time in the competition. Ahead of tomorrow's final both South Africa and Nigeria are training in Accra in order to secure a victory. The Nigerians are training at the Pressec Stadium in Legon while the South Africans are training at the El Wak Stadium in Accra. South Africa who have put up an impressive performance throughout the tournament beat Mali 2-0 in the semifinal to reach the final. That will be the first time South Africa will be playing the final of the Women Africa Cup of Nations. The coach, Desiree Ellis said the team has never won the Africa Women Cup of Nations trophy. She said they will prepare hard and see what happens in the weekend. Nigeria have equally put up an impressive performance in the competition despite their 0-1 defeat against the South Africans in their opening group game. The Super Falcons of Nigeria beat the Indomitable Lionesses of Cameroon 4-2 after penalty kicks in the semi-final to qualify for the finals. The Nigerians will be out for a revenge against the South Africans who stood as a stumbling block for them from the kick off of the competition. Super Falcons coach, Thomas Dennerby said after qualifying for the final the team is back to work. He said the next target is retaining the title. Nigeria's Super Falcons have won the AWCON tournament 10 times. Both Ni geria and South Africa have qualified for the 2019 FIFA World Cup in France. The South Africans will be appearing in the World Cup for the first time while Nigeria has been in every World Cup since 19991.
Read also :
Jeux olympiques : fin de parcours pour Arrey Sophina
Same category