Cameroon Qualifies For World Cup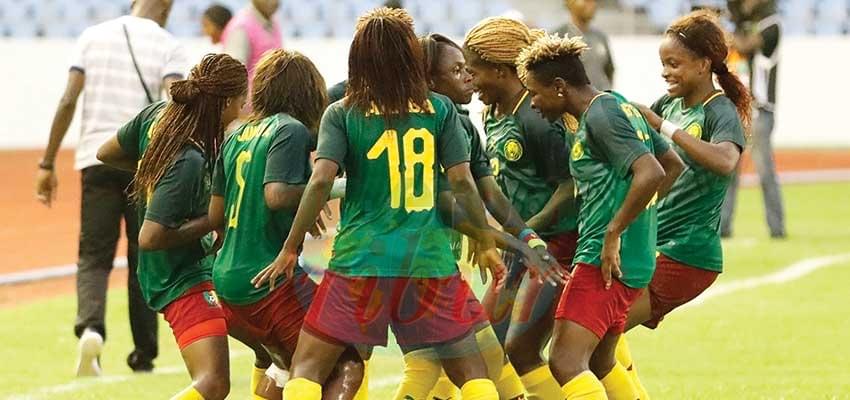 They beat Mali 4-2 on November 30, 2018, in the third-place playoff game in the Total Women Africa Cup of Nations in Ghana.
The Indomitable Lionesses of Cameroon have qualified for the 2019 FIFA Women World Cup in France. They picked their qualification ticket on Friday November 30, 2018 after beating Mali, 4-2 in the third-place playoff game in the Total Women Africa Cup of Nations in Ghana. It was a tough encounter that kept spectators on their feet shouting and cheering the players. Cameroon's goals were scored by Abena Therese Ninon (32nd, 40th minute), Gabrielle Aboudi Onguene (61st minute) and Manie Christine at additional time. Mali's goals were scored by Fatoumata Diarra at the 44th minute and the second goal was an own-goal by Marie Aurelle Awona at the 56th minute.
Following the victory, Cameroon now joins Nigeria and South Africa as the three African representatives for the World Cup. The Super Falcons of Nigeria and the Banyana Banyana of South Africa had secured their places when they qualified for the final of Africa Women Cup of Nations. Even though Cameroon did not reach the final as expected, the Indomitable Lionesses put up an honourable performance in the competition. Out of five matches played, the Lionesses won three, drew one and lost one. Cameroon won the player of the match award in all their five matches in the competition. In the first match against Mali, Ngo Ndoumbouck Marlyse Bernadette won the trophy for the Woman of the Match. Aboudi Onguene Gabrielle won the trophy in the match against Algeria, Raissa Feudjio, Cameroon-Ghana, Nchout Ajara, Cameroon-Nigeria and Grace Ngock Yango, Cameroon-Mali. Cameroon finished as the second most offensive team in the competition with ten goals. Nigeria and Cameroon had 10 goals each.
Four players; Gabrielle Aboudi Onguene, Abena Therese Ninon, Manie Christine and Nchout Ajara have scored two goals each. Cameroon did not loose a game during regular play time in the tournament. Maine sored against Ghana from penalty spot and became the first Cameroonian player to score in four consecutive AWCON tournaments. Several Cameroonian players: Gaelle Enganamouit, Raissa Feudjio, Aboudi Onguene and Nchout Ajara are among the nominees for the 2018 CAF Awards. Cameroon's coach Joseph Ndoko is equally on the CAF shortlist for the best African Women's Coach Award.
Same category