Routine Vaccination :Coping With Refugees, Local Population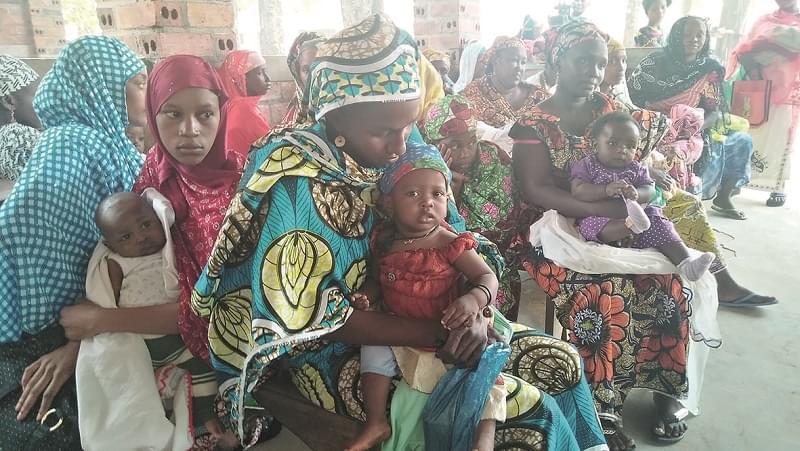 Located on the border with the Central African Republic, Garoua Boulai Integrated Frontier Health Centre is peculiar in many respects.
Garoua-Boulai Health District in Lom and Djerem Division of the East Region has a population of 80,000, made up of Cameroonians and a huge number of Central African Republic, CAR refugees. Dr Tcheumaga Sylvaire, Head of Garoua-Boulai Health District says the level of vaccination coverage in the area is now about 90 per cent. He explains that local people are gradually buying the idea of vaccination.
Read also :
Maternal, Newborn, Child Health: Mortality Rates Curbed, Hospital Delivery Figures Raised
Nevertheless, the health district faces two major challenges. "We transport vaccines by public transport from the regional capital, Bertoua – a distance of 250 km. This is risky because if the bus breaks down on the way, vaccines could be damaged before alternative transport is gotten. The health district therefore needs a pickup van to facilitate its work," Dr Tcheumaga noted.
Read also :
Personal Sacrifice That Paid Off
He appealed for a building to be constructed for Garoua Boulai Integrated Frontier Health Centre that covers a population of 12,656 people and 1,266 children. For now, it uses the premises of the defunct water corporation, SNEC, which is about to be repossessed by the owners. "The health centre does not have any staff. The lone person working there was transferred by me from another local health facility. On vaccination day, we use Garoua-Boulai District Hospital because there is no office space," Dr Tcheumaga Sylvaire told Cameroon Tribune on November 29, 2018.
Read also :
Kangaroo's Huge Challenges, Despite Strides
The Nurse in charge of Vaccination, Garoua Boulai Frontier Integrated Health Centre, Mbeutcha Ngontscha Anges, said her facility attends to Cameroonians, Central African Republic refugees resident in the town and CAR nationals who come across the border. "The problem in the area is that many local women still deliver at home, unlike CAR refugees," Mbeutcha explained. Consequently, such babies only receive vaccination when volunteers and staff carry out outreac
Read also :
Kilsas Julienne: "Just For The Love Of Humanity!"
Same category