Obituary: SWELA's Chief Scribe Journeys Beyond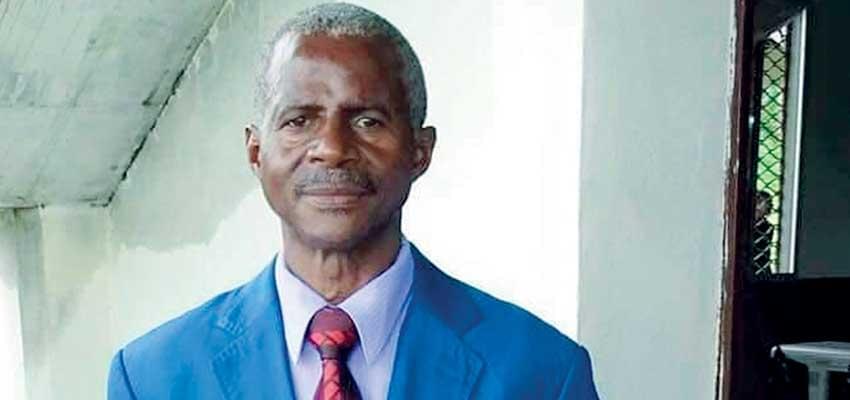 His mortal remains at the Buea Regional Hospital Mortuary awaits funeral schedule, the family has indicated.
Death has hit the South West Elite Association (SWELA), taking away its Secretary General, Moki Joseph Etukeni. Speaking Sunday December 30, 2018, the wife of the deceased, Moki Patricia,said that her husband died on Friday December 28,2018 at the Mount Mary Hospital in Buea after reportedly suffering a pain on his leg briefly. His mortal remains is at the Buea Regional Hospital Mortuary while the family concerts on the funeral programme.
Moki Patricia said that the vacuum left by her late husband in the family is large. That apart from being a family man, the deceased has been a pillar in his Division, Ndian and the South West Region where he piloted the activities and served as the Secretary General of its Elite Association, SWELA. "He lived all his life fighting for his people and wanted the best for them,and South West Region. He believed that he was a Moses tohis people. So his death is veryhard blown not just to us the family but to the entire region. At home now, we feel like the light has gone off," the wife recounted.
Born on November 26, 1953,in Lipenja-Batanga of Toko Subdivision, Moki Joseph was a retired educationist (chemistryteacher). He had his primary education at CBM School, Bai Sombe (1957-1964). From 1964-1969, he acquired his Ordinary Level Certificate at PSS Kumba and Advanced Level at CCAST Bambili in 1973 before moving to the University of Lagos, Nigeria in 1974. As a chemistry teacher, he taught and held the positions of principal in several schools across Cameroon. Late Moki Joseph had been very active in South West Elite Association. Married and a father of five, he rose from various platforms in SWELA to become its Secretary General in 2015.
Same category