Gabriel Dodo Ndoke: Visionary Administrator At Mines Ministry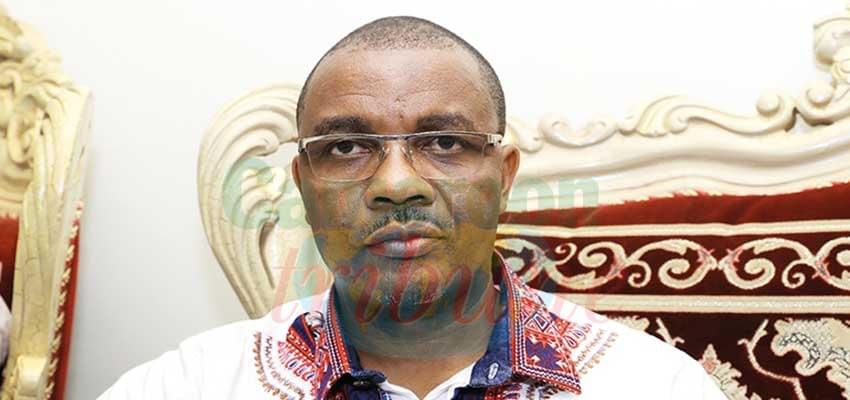 The Senior Tax Inspector and ENAM alumnus was appointed to head the Ministry of Mines, Industry and Technological Development on January 4, 2019 in a presidential decree
A presidential decree of January 4, 2019 appointing some members of government saw Dodo Ndoke Gabriel being appointed as Minister of Mines, Industry and Technological Development. Before his appointment, he was Secretary General at the Ministry of State Property, Surveys and Land Tenure. The 47-year old graduate from the National School of Administration and Magistracy (ENAM) equally served as Finance and Administrative Director at the Chamber of Agriculture from January 2013.
Born in 1971, Dodo Ndoke Gabriel has a Masters in General Private Law obtained from the Yaounde University II in 2000 after studying French Private Law in the same university. He was equally a student Senior Youth Animator at the National Institute of Youth and Sports (NIYS).
Dodo Ndoke Gabriel began his professional career in 2002 when he was integrated into the public service as Tax Inspector upon graduation from ENAM. Between 2003 and 2005, he was Chief of Special Tax Centre in Bertoua, East Region. He was Chief of Divisional Tax Centre in Douala for two years (2005-2007) and a year later, Inspector in the Centre Region.
In 2011, he became Sub Director at the Ministry of Public Service and Administrative Reforms; a position he is said to have managed with all professionalism.
Upon getting the news of his appointment, friends and family trooped the house of the new Minister of Mines to congratulate and celebrate with him. The atmosphere was all joy with merrymaking characterised by praise songs. Journalists of different media organs showed up at his Biyem-Assi residence to get his reaction as new boss at the Ministry of Mines.
His first reaction when contacted by Cameroon Tribune was that of excitement and appreciation. "I give all the Grace to God and I believe it is God that guided the decision of the President of the Republic. My focus now is working in synergy with my collaborators and hierarchy for the development of the country and maintain the confidence bestowed on me by President Paul Biya. I will follow the roadmap of the Ministry which is that of developing mines resources for the growth of Cameroon," he stated. As per his political affiliations, he is a party member of the Cameron People's Democratic Movement (CPDM). He is bilingual and married.
Same category