Disputed DRC Elections : All Eyes On Constitutional Court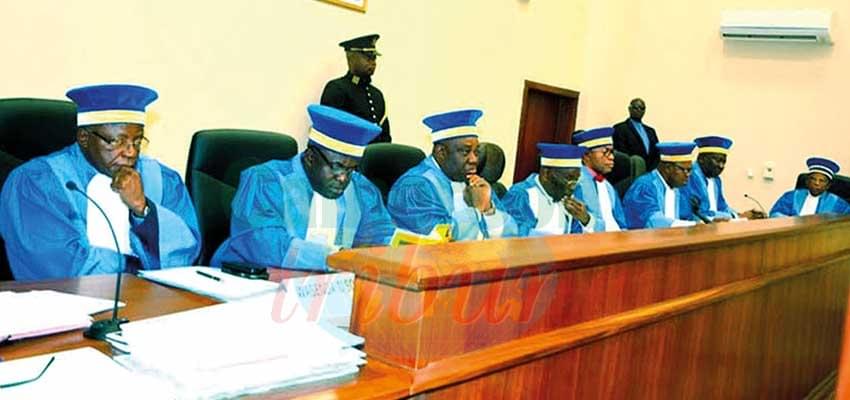 The eagerly awaited ruling due this weekend will decide the political direction of the country.
Following the publication of the Democratic Republic of Congo, DRC's December 30, 2018 general elections results officially won by opposition candidate Felix Tshisekedi, Martin Fayulu, another opposition candidate, filed a complaint with the Constitutional Court, demanding a recount of votes.
According to the electoral commission, Felix Tshisekedi won with 7 million votes, Martin Fayulu came second with 6.4 million votes, while ruling party candidate, Emmanuel Shadary, was third with 4.4 million votes. Turnout was reported to be 48 per cent. Despite its candidate coming third, the ruling coalition surprisingly won majority of parliamentary seats. The results were vigorously contested by Fayulu, the Roman Catholic Church that deployed over 40,000 observers in 75,000 polling stations, and several other stakeholders.
In order to douse rising tensions and risks of more violence, the Southern Africa Development Community, SADC, on January 13, 2019 appealed for an open and transparent recount of ballots, or failing which, go for a government of national unity. The call was issued on behalf of SADC by Zambian President Edgar Lungu. He cited successful examples of similar deals in the past in South Africa, Zimbabwe and Kenya.
The call for a negotiated settlement to DRC's electoral dispute was met with mixed responses from different stakeholders. Fayulu thanked SADC for backing his call for a vote recount, but did not comment on the proposal for a government of national unity. Kodjo Ndukuma, spokesperson for the FCC ruling coalition, said electoral disputes were within the jurisdiction of the Constitutional Court, thus, "no political coalitions nor foreign powers should issue any directives to the court."
According to constitutional expert, Jacques Ndjoli, there are three possible outcomes from the Constitutional Court's ruling. It could confirm Tshisekedi's victory, order a recount or cancel the results altogether and call fresh elections. The court has never overturned results before. If Felix Tshisekedi were confirmed as winner, he should be inaugurated within 10 days.
Same category