UK: PM Theresa May Survives Vote of No-confidence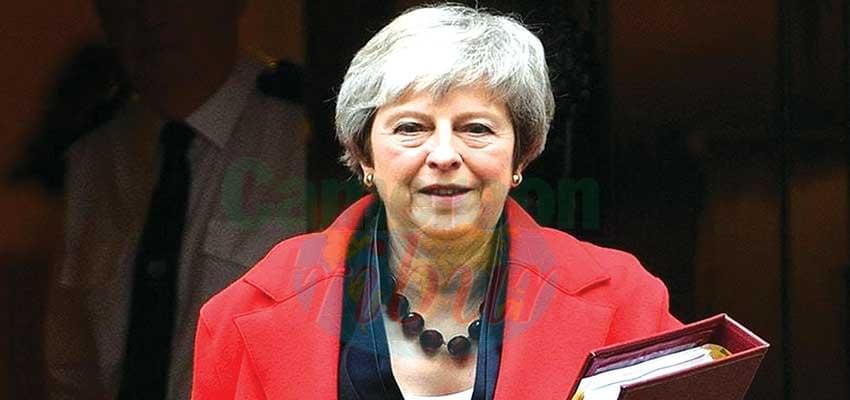 Parliament's rejection of Brexit accord and the noconfidence vote have compounded her troubles.
It has been a tumultuous week for British Conservative Party Prime Minister, Theresa May, after the House of Commons on Tuesday, January 15, 2019 voted by 432 votes to 202 to reject the kingdom's terms of leaving the European Union, known as Brexit. Members of Parliament on January 16, 2019 followed up with a call for a noconfidence vote on Theresa May's government. But their call was fruitless as she survived a no-confidence after the House of Commons voted 325 in favour and 306 against.
Immediately after the vote, Prime Minister May promised to return to the House of Commons with an alternative Brexit plan next week if she survived the confidence vote, the British Broadcasting Corporation, BBC reported. The vote of no confidence was introduced by Labour Party leader, Jeremy Corbyn, with the backing of parliamentarians from the Scottish National Party, Liberal Democrats, Plaid Cymru and the Green Party.
As the Brexit deadline of March 29, 2019 fast approaches and pressure mounts on Theresa May, European Council President Donald Tusk on January 16, 2019 suggested that the United Kingdom should remain in the European Union after the PM's Brexit deal was rejected by Parliament. European Commission President Jean-Claude Juncker warned that time was running out for the UK to strike a deal.
Under the Fixed Term Parliaments Act 2011, UK general elections hold every five years. The next one is due in 2022. If the government won yesterday's no-confidence vote, it will press on with plans for a Brexit deal. But if it lost, the Prime Minister could resign and a new one appointed. The losing government can also seek another confidence vote in 14 days and continue in power with mofified policies.
Or early general elections are called. In the event of a "no-deal" Brexit, the UK will cut ties with the European Union overnight without a transition period. This means the UK will henceforth follow World Trade Organization trade terms, with the consequences being that many businesses will see new taxes on imports, exports and services, with likely increases in operating costs. Moreover, the border between Northern Ireland and the Irish republic would become an external frontier for the EU with customs and immigration controls.
Same category