Mt. Mbappit Dev't Project : Creation Of Agro-Processing Units In View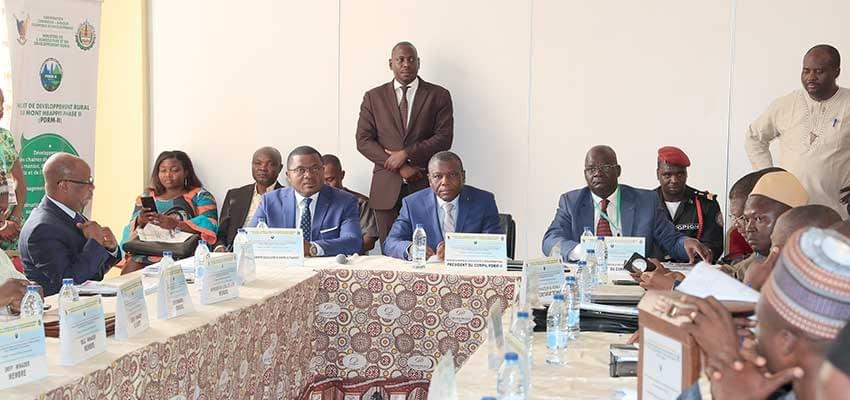 The subject was discussed during the steering committee meeting in Yaounde on February 7, 2019.
The creation of eight agro-processing units has been envisaged as part of the Mount Mbappit Development Project. This decision is the outcome of a fourth steering committee meeting that was held in Yaounde on February7, 2019. Speaking during the event, the Minister of Agriculture and Rural Development, Gabriel Mbairobe shed light on the projects to be executed before the five-year span of the project runs to an end.
He made mention of the development of agricultural value chains in the Noun Division and the acquisition of eight ploughing machines. He equally talked of the rehabilitation and opening of 200 kilometers rural roads to ease the transportation of agricultural products from farm to market. Mbairobe also highlighted the construction and equipping of seven health centers, 11 academic blocks in primary schools, plus the construction of 42 boreholes.
"The development of agricultural production, processing and commercialization envisaged within the framework of the second phase of the Mount Mbappit Rural Development Project (MMRDP-II) lies essentially in some major food crops: corn in Kouoptamo, Magba and Njimom, cassava in Massangam, vegetables in Foumbot, palm oil in Malantouen, rice in Bangourain and Koutaba," the Minister said.
The MMRDP-II is an initiative of the Ministry of Agriculture and Rural Development with finances from the Islamic Development Bank. The five-year project has as objectives the amelioration of living standards of agro-pastoral producers in the West Region of Cameroon through the initiation and implementation of agro-pastoral projects. Worthy of note, the MMRDP-II receives financial assistance of over FCFA 16.635 billion from the Islamic Development Bank and from the Cameroon Government.
Same category