Renewable Energy : Over 50 Get Advanced Knowledge In The Field.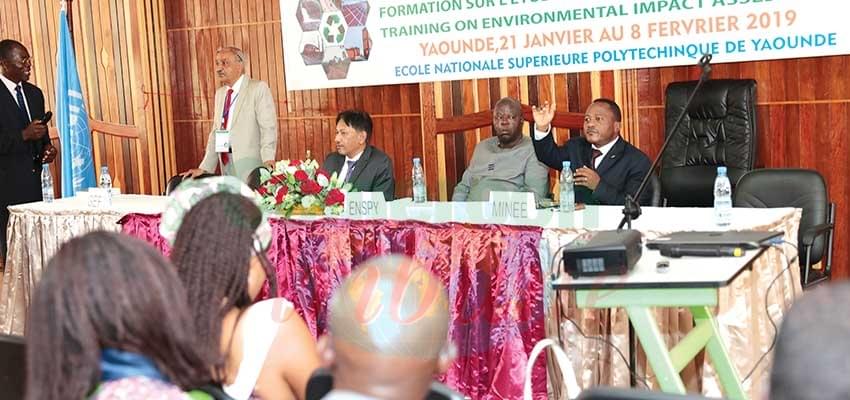 They took part in a three week-long training programme focused on encouraging renewal energy while protecting the environment.
Fifty-one persons with engineering background in processes and practices of Environmental Impact Assessment (EIA) have obtained advanced knowledge in the field. They took part in a three week-long workshop organized by the United Nations Industrial Development Organisation (UNIDO). The workshop which opened on Monday January 21, 2019, took place at the National Advanced School of Engineering in Yaounde. It came to a close on Friday February 8, 2019, with the award of attestations to participants.
According to Singh Rana Pratap, Industrial Development Officer of the United Nations Industrial Development Organisation, the 51 selected applicants, out of over 200 candidates who applied, will be able to better understand the environment. "We have given them the hook, not the fish. They will be able to use the skills and tools acquired here to develop their own projects," he said.
The training provided concept, principles and processes of EIA, as well as developed the participants' ability to understand linkages between different steps of EIA. In addition, it will help them develop skills to prepare high quality and practical EIA reports. Also, the training will help participants to have a better understanding of the sustainable use of natural resources, including biodiversity, national and international instruments on EIA requirements, make renewable energy projects environmentally friendly and sustainable.
The training falls in line UNIDO's renewable energy project which focuses on the removal of barriers through demonstration of biomass and small hydro power based mini-grids for productive uses of electricity in rural areas. During the training, the participants took a field visit to UNIDO Small Hydro Power site in Bafang in the West Region.
Same category