Ligue 2 : FAP, Leopard Maintain Lead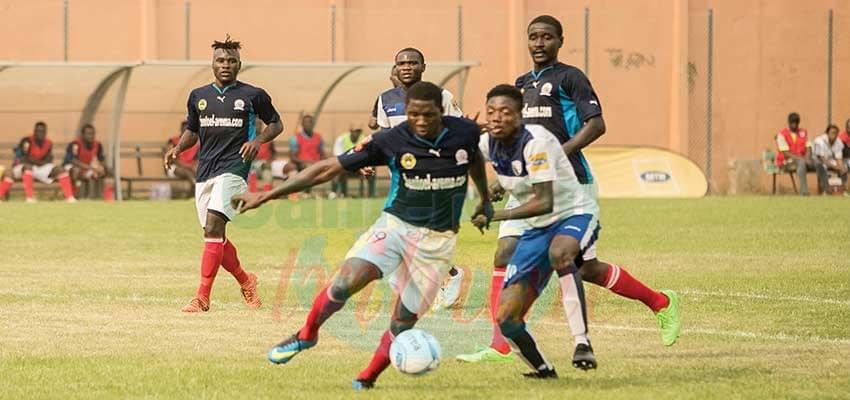 Matches counting four the fourth playing day of the Second Division Championship were played in stadiums across the country on Saturday February 16, 2019.
FAP FC of Yaounde and Leopard of Douala continue to lead the national Second Division championship. This is the outcome after the fourth playing day of the competition that took in stadiums across the country last weekend.
In Yaounde Racing FC of Bafoussam played a 0-0 tie with Renaissance FC of Ngoumou at the Yaounde Omnisports Annex Number One Stadium. It was a thrilling encounter that kept spectators on their feet shouting and cheering the players. Renaissance began dominating the first part of the game with an offensive attack tackle, creating panic in the defence of Racing Bafoussam.
However, they failed to materialise their chances. The teams separated at half time on a 0-0 score margin. On resumption Renaissance continued with their domination but wasted their chances. Racing on their part responded with a strong fight making several attempts to get the net but their shots went off target. At the end of the encounter the score line was 0-0. In the other matches, Canon Yaounde drew 1-1 with AS Matelots at the Yaounde Military Stadium. In Bamenda, Bang Bullets beat Dynamo Douala 2-0. The win is the first for Bang Bullets in the first round of the competition this season.
In Edea, Leopards Douala beat OFT of Kribi 1-0. Leopard Douala is the only other team to have recorded a win in this round of matches. At the Limbe Omnisports Stadium, Bamboutos played a 1-1 ties with Aigle Royal of Menoua. In all ten goals were scored in five round four matches played. In the overall classification, FAP is leading Pool A with nine points followed by Canon Yaounde, seven and Matelots FC of Douala, seven points.
Dynamo Douala is on the sixth position with three points and AS Etoa Meki is at the bottom of the table with zero point. In Pool B, Leopard Douala is on top with 10 points. Bamboutos has six points and Lion Blessé five points. Aigle Royal occupies the seventh position with three points and Yafoot is last with zero point. The game pitting Panthere Sportive of Nde against FAP has been postponed to a date to be announced in the days ahead.
Same category