Infrastructural Development : Chinese Investors in Cameroon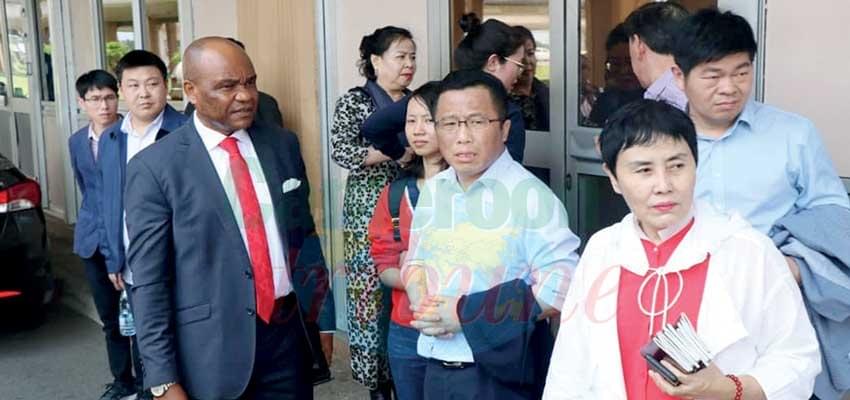 They are interested in the tarring of the Ebolowa-Akom II- Kribi road as well as the Ebolowa-Efoulan-Mbango road.
An 11-man delegation from the China Railway Construction 25th Bureau led by its Deputy General Manager, Li Hongqi is currently in the country to have talks with the Cameroonian government on the possibility of tarring the Ebolowa Akom II-Kribi road as well as the Ebolowa-Effoulan-Mbango roads.
The delegation arrived in the country on Saturday March 2 via the Douala international airport and was welcomed at the tarmac by Honorable Parfait Gwodok Kouang who happens to be the director of Africa Strategic Business and Investment Consulting, the liaison firm between the Chinese company and Cameroon.
Both parties held talks at the VIP Lounge of the Douala International Airport before moving to the Sawa hotel where the delegation is taking residence during their two weeks stay in Cameroon.
Speaking to the press upon their arrival, the Deputy General Manager said their objective is to leave Cameroon with a memorandum of understanding that will enable the company raise funds back in China at preferential rates. Li Hongqi said he is accompanied by a team of experts comprising engineers and technicians who will establish the costing of the projects..
According to Parfait Gwodok, contact was made with the China Railway Construction 25th Bureau Group Ltd during President Biya's visit to China during which he invited Chinese companies to invest in Cameroon. The company is State owned and is classified among the top 500 companies in the world.
The company has a branch in Cote d'Ivoire and is aiming to establish another in Cameroon. The company is involved in all forms of infrastructural development; railway construction, roads and buildings. It is worthy to mention that the Chinese delegation is also accompanied by the Executive Secretary of the Chinese Chamber of Commerce and overseas, Madam Liu.
Same category