Ethics and Deontology Charter : Committee Members Commissioned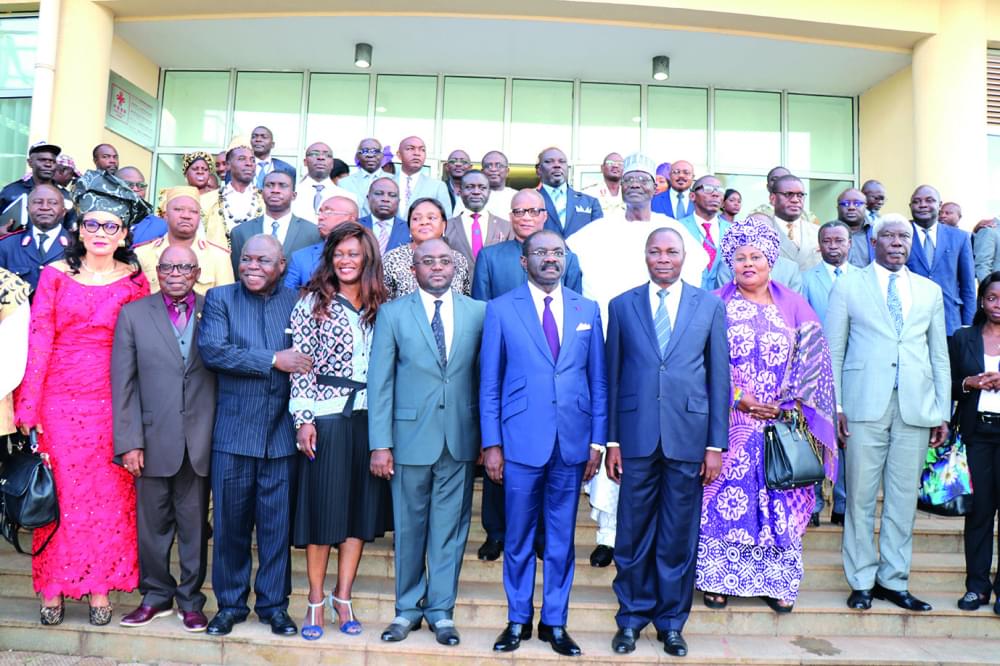 The installation ceremony of members of the working group took place in Yaounde on Wednesday, July 24.
It was an exceptional day at the Yaounde Multipurpose Sports Complex on Wednesday July 24. The event was the installation ceremony of the members of the working group in charge of the drawing up of the ethics and deontology Charter of Cameroons' national teams.
Speaking at the occasion, the Minister of Sports and Physical Education, Narcisse Mouelle Kombi called on the members to work hand-in-glove and come out with a document that will help rule out indiscipline and other vices in the national selections. He said the initiative of a charter is in line with decisions taken for the management of national teams. He said the charter is expected to guide presidents of sports federations to implement effectively and efficiently their know-how and commitment according to Olympic values. He said the aim is to avoid lethargy, inactivity and indiscipline in some sports federations particularly in national teams.
The working group made up of 18 members is led by the Secretary General of the Ministry of Sports and Physical Education, Benga Zachée. The members are legal and sports experts, communication specialists and representatives of sports federations. Minister Narcisse Mouelle Kombi said the members have 30 days to draft a document that will help wipe out corruption, indiscipline and influence peddling in Cameroon's national teams.
It should be recalled that the recent case of indiscipline that occurred in the national team before and during the 2019 AFCON triggered the creation of the working group. Minister Narcisse Mouelle Kombi used the occasion to congratulate the players of the national women's volleyball team who won the Africa Cup of Nations despite difficult conditions.

Same category